Here's a nice bit of news for those of you who were worried about Brad and Angie's financial situation post-divorce: both of them will remain very, very, very rich once the papers are signed, as they reportedly had an "ironclad" prenup that "details the specifics of their combined [$400 million] fortune." This is a prenup straight out of Intolerable Cruelty. A prenup that would make Kaley Cuoco say, "Well I'll be damned!"
So breathe easy, friends. Neither of these two will be broke and homeless any time soon! What they will be is at "war" over their children.
Writes TMZ:
Rather than properties being an issue in the divorce, we're told CUSTODY of their kids will be where the war really plays out. As we reported ... Brad plans to fight for joint physical custody of their 6 children.
Side note: did you know Brangie may have been fighting about her ambitions in the United Nations? Because they may have been fighting about her ambitions in the United Nations.
We're told things got extremely tense when Brad and Angie argued over taking the kids to Syria to help rebuild the war torn country. Our sources say Brad was always supportive of Jolie's solo charity work, but travels with the kids became a bone of contention for several years.
G/O Media may get a commission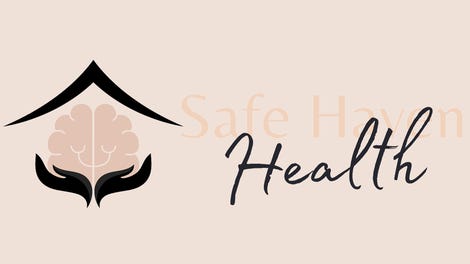 Addiction counseling
Safe Haven Health
$400 million. Movie stars. Six kids. Fights over traveling to Syria. UN ambitions. This relationship keeps getting less relatable!
[TMZ]

---
Sources close to Egor Tarabasov, by which TMZ probably just means "Egor Tarabasov," have responded to Lindsay Lohan's accusations that he was "a slacker who didn't contribute a dime to the relationship."

Writes TMZ:

Egor claims HE was the breadwinner between the two ... so much so he had to cover thousands of dollars in bills Lindsay racked up during the filming her latest movie.

Our source says Lindsay had access to Egor's credit card, and she used it often to snatch up gifts for herself and her entire fam.
The source goes on to explain Egor's tremendous wealth by saying he has "bunch of investments, and even serves as director for a couple European firms." (Both of those vague declarations sound like red flags, but that's really not the point.) Egor? Bud? Being the "breadwinner" doesn't explain the fight on the beach, the fight on the balcony, or why Lindsay was afraid you'd throw acid in her face.
[TMZ]
---
Guillaume Canet is NOT happy with the rumors about his girlfriend Marion Cotillard having an affair with Brad Pitt, so he took to Instagram (en français!) to complain.

HuffPo provided an English translation, which reads:
"I don't usually make it a habit to comment on rumors made about us. I also don't usually talk about my private life, which, until now, I have always attentively protected. But the fury of the tabloids, the venal stupidity of some people calling themselves journalists, the internet trolls who feel braver behind a keyboard, drive me to speak of the pride, love, respect and admiration I have for Marion staying strong and intelligent in the face all these stupid and unfounded accusations...I think we're all living with much more important things at the moment and now it's time to move on and raise the bar a bit...Even if that's a lot of work for some, I want to be positive. And as Marion said so well, I hope you get better and aspire to something more in your life than constantly sending shit!"
---