Hillary Clinton likes to pretend that she has fun online, but we all know that is not actually true. You know who has fun online? The Obama bros.
The Obama bros are cool hot smart guys who drink AND get good grades, who slack off but get away with it because they are charming—guys like former White House speechwriter Jon Favreau and former White House senior adviser Dan Pfeiffer. According to the POLITICO:
The two former presidential aides, alongside fellow young White House alums Tommy Vietor and Jon Lovett, are known as the quintessential "Obama bros" — a reference to the largely-male group of young, hard-working (and hard-partying) operatives who helped Obama knock off Clinton in 2008, then followed him into the White House. Once among the toughest Clinton critics, they have become a unique and seemingly ubiquitous clique this election, manning their own bomb-throwing spin room for Clinton. With big followings on Twitter and a popular political podcast, "Keepin it 1600," they act as wingmen for Clinton's official spin shop — freer to drop bombs on Trump than her more constrained, chain-of-command-bound Brooklyn team.
Hell yeah.
The Obama bros get to say everything that Hillary Clinton cannot, like that Donald Trump "is a dick." They can say these things because they are not part of the Clinton campaign. (They all work in California now—mostly at start-ups, if you can believe it.) "If it was Hillary and Jeb right now, I would be voting for Hillary, but I wouldn't be as crazy as I am," Favreau told POLITICO. "I'm legitimately scared to death of a Donald Trump presidency. Watching this election unfold, there was no way I could shut up about it."
G/O Media may get a commission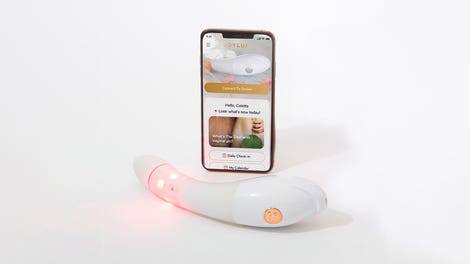 $50 Off
Joylux vFit Gold Device
"I started off my political career not liking [Clinton] very much at all," he continued. "I developed a very different view of her in the White House, and thought we might have helped contribute, during the 2008 race, to the caricature of her that so many people have right now." Also during the 2008 race, Favreau drunkenly groped a cardboard cutout of Clinton.
Asked what he saw his role in the election as, Vietor said: "Random private citizen screaming into a hurricane." (He worked on Obama's first presidential campaign for two years before serving in the White House, first as an assistant press secretary and then as Obama's national security spokesman.) "I'm one of the huddled masses terrified of what this man is doing to this country. I don't have a role."

That doesn't mean the Clinton campaign doesn't appreciate the good work they are doing, though, on Twitter (400,000 followers, collectively!), for example, and their podcast (300,000 listens per episode!):
Clinton campaign officials credit them with having a huge hand in shaping the narrative of the race. "Most of it is organic, these guys are guerrilla," said Clinton communications director Jennifer Palmieri. "I watch for what they're saying to see where a story line will be going. It's reassuring to me, because they are no bedwetters, and the rare times they say, 'I'm not so sure,' I take notice of that more so than from anyone else."

Palmieri said the campaign's most effective messengers are converts to the cause, and that the support from a group of Democratic operatives who tried to defeat Clinton eight years ago is helpful "in terms of our own morale. To have people who have been through it before, pulling you up and beating back the haters — that has been a big help to all of us."
According to POLITICO, Palmieri asked the Obama bros to bring attention to the fact that Trump's foreign policy advisor, Carter Page, attended meetings at the Kremlin—a request the bros were happy to oblige. "They have a lot of influence," she said. "It really matters because on the Democratic side, people are prone to panicking and second-guessing. It's been our nature, but it's frustrating when you are me."
Anyway, so much for not having a role!