After much wrangling and "personal arm-twisting" by President Donald Trump himself, the AP reports that the House is set to vote Thursday on a healthcare bill that will repeal and replace Obamacare.

House Majority Leader Kevin McCarthy seems fairly confident that the bill will pass, though even if it does, there's no solid guarantee that it will actually be made into law. The bill still has to make its way through the Senate and as the AP notes, it has "generated significant opposition in the upper chamber." Regardless, if the bill passes the House, this will be the first semi-victory for President Trump, who has been unable to do much of anything in his first 100 days, except tweet a bunch and get Neil Gorsuch confirmed.
If it does pass, it will be thanks to GOP Reps. Fred Upton and Billy Long who switched their votes after Trump promised to back "an amendment spending $8 billion over five years to fund high-risk pools and go toward patients with pre-existing conditions," CNN reports.
The Republicans' initial attempt to craft a bill to replace former President Obama's Affordable Care Act failed spectacularly on March 24, marking a huge setback for one of President Trump's many grandiose campaign promises. Since then, the administration has been scrambling to whip something up with the Freedom Caucus, the conservative group of House Republicans that initially rejected the bill in the first place. They've come up with a new and improved version of the original that is not that much better than the original.
The newest version of the Republican's health care bill will keep the Obamacare provision that allows children to stay on their parent's health insurance until the age of 26, but will change a lot of other things and not for the better, like allowing insurers to charge higher premiums to people in their 50s and early 60s and making significant and detrimental changes to federal support for Medicaid, leaving low-income people who depend on that service at risk. The most worrisome is the provision that would let states get a waiver that would allow them to charge those with pre-existing conditions at a higher rate; there's also the option for states to let insurers opt out from an Obamacare requirement that states insurers must cover benefits like maternity care and mental health care.
G/O Media may get a commission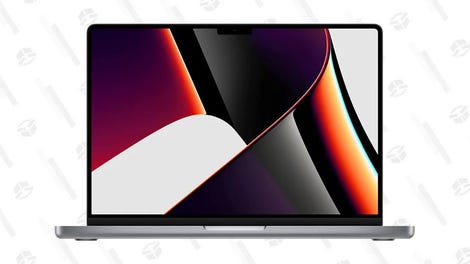 Save $300
2021 14" 1TB MacBook Pro
If the bill does pass the House, it will be kicked to the Senate, where the hope is that more moderate Republicans will do what they can to make it less of an unmitigated disaster for the sick and the poor in this country, according to NBC News. As of Wednesday, 19 lawmakers were still opposed and more than two dozen remain undecided. Still, McCarthy remains confident: When asked if he has enough votes to pass the bill, he replied "Yes we do."
In a statement denouncing the bill via CNN, House Minority Leader Nancy Pelosi said:
"Forcing a vote without a CBO[Congressional Budget Office] score shows that Republicans are terrified of the public learning the full consequences of their plan to push Americans with pre-existing conditions into the cold. But tomorrow, House Republicans are going to tattoo this moral monstrosity to their foreheads, and the American people will hold them accountable."
A previous version of this post stated that Nancy Pelosi is the Senate Majority Leader and has been corrected with her actual title, which is House Minority Leader. Jezebel regrets the error.