Much to the chagrin of many on social media and elsewhere, the Girl Scouts of the USA are set to march in Donald Trump's inaugural parade.

The official lineup for the parade and its participants was announced Tuesday and buried deep in the list of various college marching bands and the like is the Girl Scouts of the USA. The Boy Scouts will also be participating in the parade, but their inclusion seems perfunctory at this point.
Given Donald Trump's unsettling history, the numerous allegations of sexual assault and this unsavory tidbit, it's upsetting that the Girl Scouts would willingly participate in an event that supports a man who enjoys the unique distinction of being sued for defamation by a woman who claims he allegedly sexually assaulted her while also waiting to assume the highest office in the country in a matter of days.
Naturally, a lot of people are rather displeased with this revelation.
G/O Media may get a commission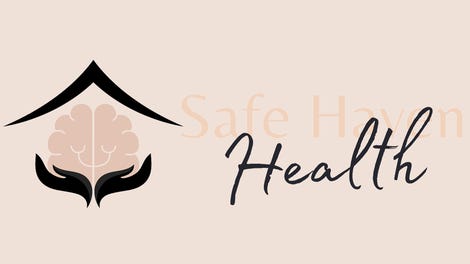 Addiction counseling
Safe Haven Health
The anger is understandable; Donald Trump in the White House represents a nightmarish scenario for women in the coming years, the beginnings of which we've already started to see. Unlike the Rockettes, who run the risk of losing their jobs if they choose not to perform at the Inauguration, it looks like the organization is leaving the choice of participation up to each and every individual Girl Scout.
The Girl Scouts' participation in the inauguration events is a tradition that reportedly stretches back to Woodrow Wilson's time. It could be very easily argued that breaking tradition in this very specific case — when a man who has shown a flagrant disrespect for women's agency of their bodies is being celebrated — but as they handily pointed out on Twitter, the Girl Scouts of the USA are a non-partisan, non-political organization. Wanting that organization to do better is a perfectly natural impulse, but the likelihood that they actually will is pretty low.
A statement, posted to the Girl Scouts Nation's Capital Facebook page makes that pretty clear:
Thank you for your feedback. As you know, for 100 years, Girl Scouts Nation's Capital has participated in the presidential inauguration. The event is an important symbol of our democracy and the peaceful transition of power. Girl Scouts will participate in this historic event because at Girl Scouts, civic engagement, responsibility and duty are at the heart of our values and ideals. It is written into our promise and law, which among other things calls on girls to serve their country, respect authority and make the world a better place.
This post has been updated to correct an error. The statement came from the Girl Scouts Nation's Capital Facebook page, not the Girl Scouts of the USA.