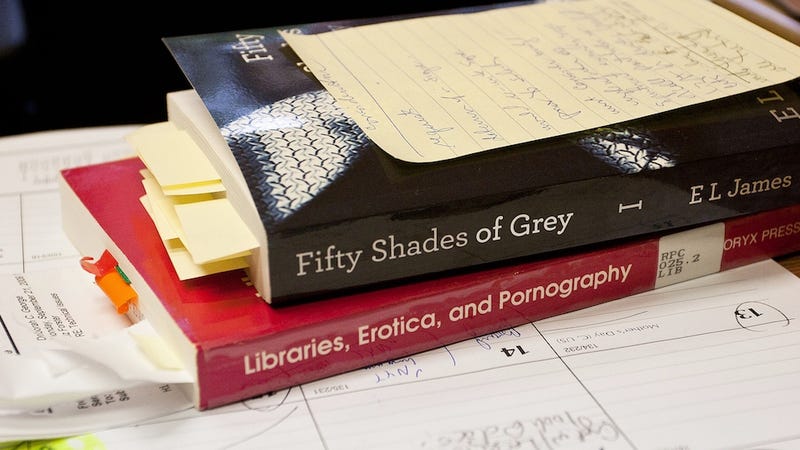 Pretty sure not a single person read Fifty Shades of Grey for anything other than the raunch. And yet, it seems the movie will be a toned-down adaptation. Then why bother?
"A source" brags to E (h/t Refinery29) about the chemistry between stars Dakota Johnson and Jamie Dornan, saying they "really hit it off." But apparently they've already filmed many of the sex scenes, and you shouldn't be expecting anything too wild and crazy:
But there's one thing fans should know before stepping foot into the theaters next year: the sex scenes are going to be much tamer than in the E.L. James erotica novel.

"It's less racy than the book," a source recently shared with us. "They felt it would be too much, so they have dialed those scenes back."
So, a couple light spankings, Christian giving Anastasia a car and two hours of babbling about her inner goddess? YAWN. If you actually like the books, you'd be better off sitting at home in your 50 Shades-inspired underwear and rereading them. If you don't like the books, you might be so bored you literally die.
Photo via AP Images