In New York State this week, lawmakers introduced a sweeping and unprecedented proposal to decriminalize sex work by amending a web of policies that target people in the sex trades. But as the bill was being announced on Monday, a parallel story was playing out that only underscored its urgency: just days before, a 27-year-old transgender woman named Layleen Polanco had been found dead in a cell inside Riker's Island, New York City's largest and most notorious jail.
Polanco had been incarcerated for nearly two months, and was being held in part because of drug and prostitution charges from back in 2017. "Today, my heart is heavy," TS Candii, an organizer and former sex worker who is also part of the coalition behind the decriminalization bill, said of Polanco's death. "On one hand, [the] trans community faces discrimination and violence at every turn, on the other hand, the state criminalizes and makes unsafe one of our best means of survival."
The connection was clear: Polanco's death, as Candii and other advocates in the state have argued, was avoidable. She had found herself in Riker's because of a set of circumstances that trap so many trans women of color in New York. It's a slow-burn story of preventable tragedy, and a familiar one.
Early reports suggested the 27-year-old was held in Rikers for assaulting a cab driver in Harlem, and possession of a controlled substance. However, on Monday, local news outlet The City reported Polanco was originally arrested in August of 2017 by an undercover cop, who alleged she had agreed to engage in oral sex for money. She also, according to the Manhattan district attorney, carried what was described by the NYPD as a crack pipe in her pocket at the time. According to the publication, Polanco was referred to Manhattan's Human Trafficking court—but because she missed dates to appear, there was an open warrant for her arrest. In April, Polanco was brought in for an unrelated charge, and would have been released by the judge if not for the $500 bail from her prior arrest.
G/O Media may get a commission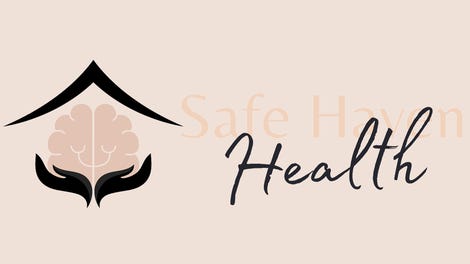 Addiction counseling
Safe Haven Health
Sources told The City, and later Gothamist, that Polanco—a woman with well-documented seizure issues, according to her family's attorney—had been held in solitary confinement. "She certainly was not in a condition where she should have been left alone, unmonitored to die alone in a cell," the attorney, David Shanies, told WABC. (The Department of Corrections contests this narrative, insisting that Polanco was instead in a "restrictive housing unit" where people are encouraged to participate in mental health programs and are allowed out of their cells for up to seven hours a day.)
New York City mayor and now-presidential candidate Bill de Blasio, in an interview with local news channel NY1, called the circumstances of Polanco's incarceration "unusual" and said that he wasn't sure why she was held for two months on a misdemeanor charge. The New York State Department of Corrections has launched an investigation, though it says it suspects no foul play and believes it is "premature and irresponsible" to speculate on the cause of Polanco's death. The medical examiner's testing, according to its office, is "ongoing." "Layleen's family and all New Yorkers deserve answers, and we're working quickly to determine the cause of her tragic death," a City Hall spokesman said this week.
But while city officials investigate who is at fault, advocates point to a system that they say is designed to cause precisely this kind of tragedy.
Currently in New York, prostitution is a misdemeanor punishable by up to three months in jail or a $500 fine. Over the last months, Decrim NY, a broad coalition of sex workers and their advocates, has launched a campaign to decriminalize sex work in the state.

"[Desk appearance tickets] and diversion courts and mandates serviced—all of these supposed reforms didn't do anything for Layleen," Jessica Peñaranda, a member of the Decrim NY Steering Committee, said in a statement. "Firstly, mandated counseling sessions don't and can never meaningfully address any of the root economic causes of why people trade sex, which is why Layleen cycled through the diversion court without getting the support or resources she may have needed. Secondly, mandated interactions with the court is criminalization. It is inherently coercive and unethical."
New York City's Human Trafficking Intervention Courts, based on an earlier pilot program in Queens, expanded to all five of the city's boroughs in 2013. A person arrested on prostitution charges or "loitering with intent to engage in prostitution" may have the option to see a judge in one of these courts; typically, first-time offenders are required to attend a handful of court-approved counseling sessions. Once the sessions are completed, the defendant's case may be sealed, provided they "live a law-abiding life."

"This court is not devised to solve the problem of trafficking," Judge Toko Seria, the judge who presided over the first Queens human trafficking court, said in 2014, "but to address one of the unfortunate byproducts, which is the arrest of these defendants on prostitution charges." As Gothamist reported this year, supporters of the trafficking courts say around 1,300 people were run through the system in 2018. But there is little public data on how many participants are re-arrested, or how successful such programs are in the long-term. And the byproducts, as in Polanco's case, can still be deadly.
The program, profiled in the 2018 documentary Blowin' Up, is considered by some to be a pioneer in harm reduction models for people arrested on prostitution charges: but as the state's specialized courts attempt to shuttle people into more "law-abiding" lifestyles, those laws still criminalize huge numbers of New Yorkers, many of them trans women and women of color.
As Jezebel has previously reported, these arrests also often serve as pretense to conscript women into cooperating with police. Often, this doesn't feel like a request they can turn down: "I don't want to say nothing because I'm scared," Jessica, who was the target of one such loitering arrest and was also part of a class action lawsuit regarding the practice, recalled to Jezebel earlier this year. "They want me to work with them."
In a statement on Tuesday, Decrim NY connected these threads: "Polanco's death was caused by the all-too-common overlap of three aspects of the criminal legal system: She was criminalized for sex work. She was held on $500 bail for misdemeanor charges. And she was placed in solitary confinement."
Opponents of decriminalization, including New York Mayor Bill de Blasio, point to programs like intervention courts as alternatives to incarceration for vulnerable New Yorkers. Tiffany Cabán, a progressive candidate for district attorney in Queens, where more than half of the city's loitering arrests occurred in 2018, said in a statement that to public defenders like her, Polcano's story is familiar. "When politicians roll out allegedly 'progressive' reforms without understanding how these reforms play out in court, vulnerable communities remain caged," she wrote.
As of Wednesday, lawmakers were still looking into the conditions that left Polanco incarcerated for months for two misdemeanors and $500. The decriminalization proposal is expected to face an uphill battle over the next year.