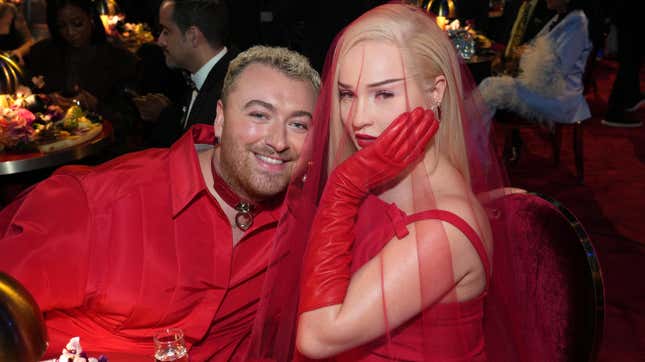 Kim Petras and Sam Smith, who can be heard together on the slutty song of the season "Unholy," had a devilishly good night at the Grammys on Sunday. The song wound up taking home the Grammy for Best Pop Duo/Group Performance, and Petras became the first trans woman to win the award. But it wouldn't be a Hollywood event without a group of crackpot legislators getting their panties in a bunch and calling queer musicians the spawn of Satan, now would it?
Ana Gasteyer Satirizes the Girl Boss in 'American Auto'
Conservatives like Ted Cruz and Marjorie Taylor Greene kicked off the now-predictable moral panic in reaction to Petras and Smith's performance of the evening. To be fair, it was hot: There was lots of red pleather and whips, Smith wore a choker, Petras sang from a cage flanked by drag queens, and red mood lighting and flames illuminated the stage. But as for "evil" imagery? Not much—unless you, like me, were thoroughly frightened by the (talented!) cast of backup dancers resembling the dead girl from The Grudge.
G/O Media may get a commission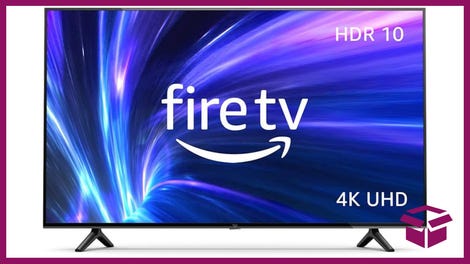 42% Off
Amazon Fire TV 50" 4K Smart TV
As far as legitimate antichrist messaging, David Harris, magister for the Church of Satan, tells TMZ that the performance was "alright" and "nothing particularly special." Harris even said the Satanic lite imagery was nothing audiences hadn't already seen from other artists and, in TMZ's words, "it's all kind of passé now."
The Church of Satan, notably different from the Satanic Temple, chalked the performance up to "a lot of attractive people prancing around in nice outfits," singing about infidelity, not Satan. The organization said they prefer Lil Nas X's "MONTERO (Call Me By Your Name)" music video, in which he descends into hell on a stripper pole, gives Satan (read: Daddy) a lap dance, and then claims hell as his own.
Harris called conservatives like Cruz, Greene, and Lauren Boebert "delicate snowflakes" who are using "someone's religion as a punchline." I look forward to the local Republican goon squad's next outburst over a lightly horny musical performance that even the Church of Satan finds lukewarm. So evil!
---