As you know from the emails you've been getting from Seamless or your dermatologist's office promising deals deals deals, today, March 8, is International Women's Day.
Far be it from me to turn my nose up at a deal. I was practically raised in a Costco. Indeed, a coworker of mine whom I will decline to name—other than to say that her name rhymes with Shmulianne—has argued that the WcDonalds Dollar Menu is "inherently feminist" because "there's nothing more feminist than good value." However! As feminism marches farther away from the notion that women and other marginalized genders deserve rights, and must use those rights to advocate for other marginalized groups, and closer to the notion that tank tops will set you free, consider that capitalism and the patriarchy could scarcely exist without each other's support. This is why, when an email about candles arrived in my inbox this week with the following subject, I felt nonplussed:
"Feminism is Lit"
Would that it had stopped there, but it did not. Gathered here are some of the dumbest emails Jezebel received in the lead-up to International Women's Day, honoring women and above all, honoring our ability to buy stuff.
Let's start with this hello from our squirrelfrans at THINX, a company that makes underwear that absorbs blood, and, whose former "she-e-o" Miki Agrawal stepped down in the midst of sexual harassment allegations, in 2017.*

Subject: Period-Proof Undies Company Commissions Projections on BK Bridge, UN Building for International Women's Day

Hi Anna,

Hope you're doing well.

I wanted to make sure you have on your radar that THINX, the period-proof underwear company, is commissioning two massive light projections on Thursday evening at 8:00 PM on both the Brooklyn Bridge and onto the United Nations Secretariat building in NYC in light of International Women's Day. The projections will call attention to "period poverty," or the lack of access to and affordability of menstruation products for low-income women in the U.S. and around the world.

Any interest? I'd be happy to set you up for a phone call with the CEO of THINX in the meantime, and/or can provide you with a link to high-res Getty images of the projections tomorrow night just after they go up in case you're not able to make it on-site.


Thanks, and keep me posted!

[Redacted]
I respect this one because it doesn't try to loop its shill into International Women's Day in any way beyond remarking that oh, yeah, it's coming up:

Subject: New- "Wearing" your yoga mat

Hi Joyce,

International Women's Day is tomorrow and I thought you might have interest an a soon-to-be mom of triplets who has changed the way that yogis practice outdoors, by "wearing" their mats.

YogaPaws gloves and socks, created by Jamie Getzwiller, are made from an ergonomic design that keeps the webbing of the hands and feet happy and comfy while you exercise. The pads encourage correct posture and technique while providing all the comfort and support that Yogi needs.

Let me know if you have interest–limited samples are available and happy to set up an interview with Jamie!


Best,

[Redacted]
Here's one about a collaboration between the artist Jaydee and Nasty Gal, the company that was sued in 2015 for allegedly firing women employees during their maternity leave:
Good morning Kelly,

I'd like to pass this your way in the spirit of International Women's Day tomorrow. I have been assisting an old colleague and friend of mine at Nasty Gal in Los Angeles. The mixed media fashion artist, Jaydee has collaborated with Nasty Gal on a capsule collection of bold statement denim and vegan leather jackets to empower women to wear their confidence, with messages such as "Matriarchy Now," "Not Your Babe," and "Girls Bite Back," using her signature hand-painted technique. I have attached details of the collection with images. On its website, Nasty Gal will be profiling over 20 women this month who are doing their part to make a difference. Regardless, I'd be grateful to know what you think of the collection. Cheers and respectfully,

[Redacted]
This one is a great reminder that Candles Are Feminism, which I tend to forget:
Subject: Feminism is Lit

Hi Clover,

International Women's Day is March 8th, and our client, The 125 Collection, has the perfect candle for women everywhere.

Quote candles by The 125 Collection are created to inspire, motivate and make you laugh. They're made with a soy blend wax, a lead-free, cotton wick, and produced with premium fragrance oils created by a top perfumer in NYC. The Feminist AF candle comes in black and pink, and is the perfect way to have a lit International Women's Day!

I'm reaching out to see if you're working on any stories or feature The 125 Collection would be a fit for. I'd be more than happy to send over additional information upon request.

All the best,

[Redacted]
Here's an email that gets points for remembering that today's girls whose parents can be marketed to are tomorrow's women who can be marketed to:
Subject: Intl Women's Day – Next Generation

Hi Kelly,

For International Women's Day tomorrow, I wanted to see if you'd be interested in a story on the sleepaway camp that's empowering the next generation of women.

Pali Adventures, a series of extreme sleepaway camps out of California, offers a Girl Power specialty camp designed to inspire girls to challenge themselves (from ropes courses, to zip lining, and self-defense classes). It's jam packed with adventure and focused on building self-esteem.

Let me know if you're working on anything that would be a fit. Happy to provide additional information or set up a Q&A with the camp director. We also have great photos.

Regards,

[Redacted]
Alright, give this one a read, but keep in mind as you do that we're going to need to talk about it afterwards:
Subject: Artists Create for a Cause - International Women's Day

Hello!

I'm the Marketing Director at Cardtorial, a boutique stationery & gift brand based in Los Angeles. I am so excited to let you know about an awesome collaboration launching on Thursday, March 1 to celebrate International Women's Day (Thursday, March 8) this year!

We collaborated with 11 amazing female artists, calligraphers, and hand letterers to create 10 unique, limited edition journals and cards featuring quotes by, inspired by, or about powerful women (yay women!). We've brought together some incredible artists like Lauren Hom, Anne Robin, and Alyssa Robinson. We are so excited to give 100-percent of the net proceeds from this campaign to Planned Parenthood!

I'm including a few images of the new journals – all handmade in our Los Angeles studio! – as well as a link to more photos available for your use. A bit more info about our team here at Cardtorial is attached.

Please let me know if you'd like us to send over any samples or would like additional information! Thanks so much for your consideration for coverage.

We hope you'll join us in celebrating International Women's Day this year by amplifying the voices of these amazing, creative women and helping to raise funds for Planned Parenthood!

Cheers,

[Redacted]
Ok, let's talk about this one. Cardtorial, whose name is giving me agita, says it's giving the money it makes from "this campaign" to Planned Parenthood. On its face, there's nothing wrong with donating profits to a nonprofit that provides essential medical services, and is in both desperate need of money to operate and constant danger of losing its federal funding.
G/O Media may get a commission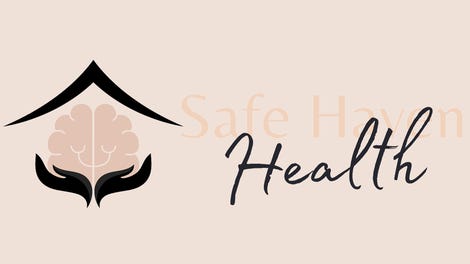 Addiction counseling
Safe Haven Health
The reason I find this move smarmy is that it implies a connection between consumption and the funding of essential services that doesn't actually exist.
Hi Ashley

Just wanted to reach out and let you know that this week (potentially next week depending on the weather) I'll have the founders of invisaWear in NYC for International Women's Day giving private demos to members of the press.

If you haven't seen the product invisaWear is a piece of jewelry that has a discreet button on it that when pressed sends a message and location to emergency dispatchers and loved ones in the event of an emergency where you can't use your phone.

Here are some links with more info

Product videoVideo of the founder demonstrating the productPress assets and high res photos

If you would like to set up something with the founders just let me know and I'd be happy to (they can travel to your office or wherever you prefer).

Thanks!

[Redacted]

p.s. I have pasted more info on the product below
To lighten things up, here are some facts sent to me—without any salutation of any kind—by Sleep Cycle, the makers of an app that, according to a former coworker, you have to stick in your bed to track your movements while you're asleep. I don't know how to reconcile this app with the advice that you're never supposed to have your devices on near you while you're sleeping according to Arianna Huffington (I think), so I have not personally tried it. Sleep Cycle appears to think that the true enemy of a global, inclusive feminism that recognizes the humanity of all women—especially the marginalized, including women of color, trans women, poor women, and queer women—is snoring.
Subject: Intl Women's Day story: How Women Sleep

41% of women would choose to sleep alone rather than with their partner.

This comes from the sleep experts at Sleep Cycle just before International Women's Day (March 8). Please see below additional data points regarding how women sleep and here to view an infographic tying it all together.

52% of women are woken up by a snoring partner

27% of women have slept in a separate bedroom or on the couch due to their partner's snoring

What percentage of women snore by country? (average is 55%)

Sweden – 70%Great Britain – 66%United States – 60%China – 53%India – 50%South Africa – 31%

Sleep by month: Women sleep the most in January

Women sleep the least amount and have the worst quality of sleep in June

Women get the best quality of sleep in OctoberWomen wake up in the best mood in November

Sleep by day:

Women wake up in the best mood but get the worst sleep on SundaysWomen get the least amount of sleep on Wednesdays

Women wake up in the worst mood on ThursdaysWomen get the best and most amount of sleep on Saturdays

Please feel free to include this data in any story you may be planning. Let me know if you have any questions.

Thanks!

[Redacted]
*Correction: A previous version of this post had the paragraphs in the email about THINX in the wrong order. It was a typo, and Jezebel regrets the error.