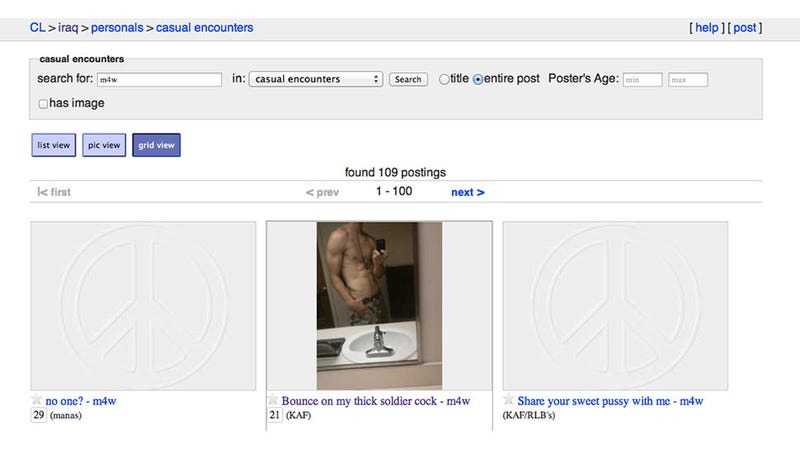 In the "no doy" department, Craigslist in Baghdad is a hot bed of horny young military members looking for some release. I guess whenever you confine a bunch of 23-year-olds in one place, they're gonna get laid or post penis pics trying.
The men for men section is by faaaar the most robust, followed by men for women. There are women looking for men (15 total), and ladies looking for ladies (two of those). Oh, and some good samaritans (?) who are just writing NSFW erotica specifically for military men.
If you're interested in placing an ad (or replying to one!), it's totally legal within the confines of the military, unless a higher up cracks down and issues a no more buttcracks order.