In response to the overwhelming whiteness of this year's Oscars (and Hollywood's diversity problem in general), and as promised by president Cheryl Boone Isaacs, the Academy of Motion Picture Arts and Sciences has introduced a major overhaul to their membership process.
In a statement on their website, the Academy outlined the changes they plan to make to ensure that the voting population of the organization does not remain, as it is now, comprised of mostly old white men.
Variety reports that the so-called "emergency board meeting" took place on Thursday night with Cheryl Boone Isaacs and Academy CEO Dawn Hudson deciding not to wait until the next scheduled board meeting on January 26 to make these changes.
The steps they plan on taking are designed to increase the diversity of Academy members, as well as ensure that those who are inactive in the film industry are not allowed to remain voting members like they're Supreme Court justices.
Beginning later this year, each new member's voting status will last 10 years, and will be renewed if that new member has been active in motion pictures during that decade. In addition, members will receive lifetime voting rights after three ten-year terms; or if they have won or been nominated for an Academy Award. We will apply these same standards retroactively to current members. In other words, if a current member has not been active in the last 10 years they can still qualify by meeting the other criteria. Those who do not qualify for active status will be moved to emeritus status. Emeritus members do not pay dues but enjoy all the privileges of membership, except voting. This will not affect voting for this year's Oscars.
G/O Media may get a commission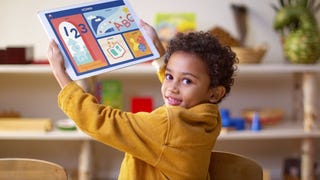 30-Day Free Trial
Homer Learn & Grow Program
In addition to a "global campaign" to recruit new members, they also plan on immediately adding three new seats to the Board of Governors.
Currently the board has 51 members, and every single one—with the exception of Isaacs and cinematographer Daryn Okada—is white, while only 17 (including Isaacs) are women. They also plan to add new members to its committees and executive boards immediately.
While we'll have to wait to see what tangible changes these decisions produce, it is hard to deny that it was the noise made by people like Lupita Nyong'o, Spike Lee, Will Smith and Viola Davis that helped get the ball moving. Additionally, the Twitter hashtag created by April Reign #OscarsSoWhite has been a major player in the call for more representation.
This year's white nominees and notable snub of films like Creed and Straight Outta Compton sparked conversations about the waning importance of the Academy Awards and whether they've become outdated as they fail to afford equal opportunities and reflect the demographics of America.
---
Contact the author at kara.brown@jezebel.com .
Images via Getty.