In an interview with Robin Roberts Thursday morning on Good Morning America (I'm more of a TODAY man, but whatever), Will Smith revealed that he will join his wife Jada's boycott of the Oscars this year.
After calling diversity "the American superpower," Smith continued:
"The nominations reflect the Academy, the Academy reflects the industry, and the industry reflects America. It reflects a series of challenges that we are having in our country at the moment. There's a regressive slide towards separatism, towards racial and religious disharmony, and that's not the Hollywood that I want to leave behind."

When asked directly by Roberts if he would be attending, Smith said:
"No. My wife's not going...we've discussed it. We're part of this community, but at this current time we're uncomfortable to stand there and say that this is OK."
G/O Media may get a commission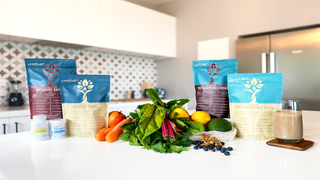 But the most surprising revelation from Will's interview about Jada's call to boycott was the fact that he had no idea it was going to happen until well after it already had.
"I was [not aware that she was going to do that.] I was out of the country at the time. And I came home, what-what happened?...She's deeply passionate. And when she's moved, she has to go. I heard her words and I was knocked over. I was happy to be married to that woman."
The full interview is below.
---
Speaking of Jada, here's what she had to say about Aunt Viv 1.0's video about her video:

"I'm hoping that we can find ways to step together in this, instead of finding ways to fight each other. I got love for everybody."
---
Speaking of having love for everybody, here's Britney Spears painting.
---
---
Contact the author at bobby@jezebel.com.
Image via screengrab.