In the business of taste-making, holiday gift guides provide an important moment for celebrities with lifestyle brands to communicate their style. But given that celebrities tend to be super rich, are they really the best people to turn to when it comes to shopping lists? How in tune are they with their target demos? We rate celebrity gift guides, according to realistic and/or ridiculous price points.
Oprah
Oprah's Favorite Things is the Cadillac of holiday gift guides—even when she's not giving out cars. With no studio audience to freak out, there's no real need for over-the-top big ticket items like vacations and 3D plasma televisions. These last few years, her favorite things have been a bit more realistic, as far as suggesting stuff to actually buy other people instead of just being a collection of awesome stuff that a kindly billionaire lady chose to give to her fans.
This year her list of favorite things featured 70 items that are mostly food-related, four of which are specifically truffle-related (truffle risotto, truffle popcorn, truffle cheese, and a truffle condiment pack).
G/O Media may get a commission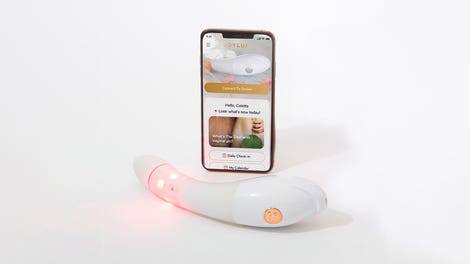 $50 Off
Joylux vFit Gold Device
Total: $12,164
Most extravagant: Rado True Thinline Jubilé Watch, $2700. This rose gold and diamond piece is O's suggestion for an everyday watch.
Cheapest: Wahi Tins, $11. They are tiny, decorative—empty—tins for storing tea.
Verdict: Despite everything being doused in truffle oil, there's still a distinct flavor of billionaire lady to this guide.
---
Gwyneth Paltrow
Sure, if you're looking for a bargain then you aren't going to turn to GOOP. Gwyneth is the biggest thing to happen to aspirational retailing since SkyMall magazine. So it goes without saying that her 2013 holiday gift guide, consisting of 130 items, is exclusive (of poor people).
Total: $74,079
Most extravagant: Jennifer Creel White Gold Chain With Three Customized Charms, $3600
Cheapest: Penguin classic book, $13
Verdict: Suggesting a $105 deck of Hermés playing cards as a stocking stuffer indicates that just how ungrounded the well-heeled can be.
---
LeAnn Rimes
The other-woman-turned-second-wife took time out from her Twitter addiction to put together a seven-item gift guide for E! It's unclear why.
Total: $1865.98
Most extravagant: Xbox One, $749.99. This is definitely what she's getting her stepchildren so she can one-up their mother, Brandi Glanville. Classic Bonus Mom move.
Cheapest: Jonathan Adler unicorn salt and pepper shakers, $48.
Verdict: We all know that LeAnn is bat shit loonball, and no compilation of reasonably-priced gifts will change that.
---
Lauren Conrad
LC has transitioned well from a teen reality star into a lifestyle brand. This year she posted four different gift guides on her website with incredibly specific—making them incredibly helpful—categories: Fair Trade items, gifts for men, gifts for besties, and hostess gifts. She also also contributed a gift guide to E! (she and LeAnn Rimes were apparently the only celebs to do this), bringing her tally of suggested gifts to 46.
Total: $2738.34
Most extravagant: Classic Little Blush Trunk, $350.
Cheapest: LC Lauren Conrad Pearl and Crystal Bracelet, $10.
Verdict: By posting specific gift guides according to who a girl actually needs to buy for, LC demonstrated that she totally gets her target audience. Her guides provide a legit service to her readers instead of just being a showcase of her own personal tastes.
---
Tori Spelling
This year, Tori claimed that, after pissing her money away on furniture and clothes and making a series of bad real estate deals, she and her husband are broke. Except that they're not. They're more like "broke." Either way, she's still making a go at having a lifestyle brand, so she did the obligaTORI holiday gift guide thing, with 12 different items.
Total: $1092.90
Most extravagant: Qooq tablet, $399.95.
Cheapest: Dandelion Loveys Fabric Bow, $2.75.
Verdict: Considering that she was raised in extreme opulence in the largest home in Los Angeles—that had a designated "wrapping" room that's bigger than your apartment—she did pretty well. However, she also suggested that people buy $50 bathrobes for their toddlers. (Because kids just love getting clothes for Christmas.) She may have been born with a silver spoon in her mouth, but she'll die with her head up her ass.
---
Rachel Zoe
Although she started The Zoe Report in 2009 as the lifestyle extension to her already established personal brand, Rachel Zoe is first and foremost a celebrity stylist. It is her job to go shopping and spend other people's money—rich people's money. So price tags aren't really a concern for her. In the slew of different gift guides—babies, men, glam, hostess, jewelry, just to name a few—that she issued this year, there were several items in the $20,000 to $45,000 range. Hers was by far the most ridiculously expensive of all the celeb gift guides.
Total: $296,133
Most extravagant: Cartier Calibre Watch, $45,800. An emerald cuff is a close second, at $44,490.
Cheapest: Harcourt Trade Publishers The Fashion Coloring Book, $13.
Verdict: Bananas. Literally.