Hillary Clinton has clinched the Democratic nomination for president. In Brooklyn tonight, she delivered a rousing speech in which she expressed a desire for building national unity—a goal that could not be achieved, she said, by building walls.

"It's clear that Donald Trump does not believe we are stronger together. He wants to win by stoking fear and rubbing salt in wounds, and reminding us daily just how great he is," she said, to wild applause. "Well, we believe we should lift each other up, not tear each other down."
And then, to even greater applause:
As the first female nominee of a major party, Clinton's victory over Sanders is historic. Her speech was at turns exuberant and soberly reflective, peppered with references spanning Seneca Falls to her mother, who she said she wished "could have been here to see tonight." Undoubtedly:
G/O Media may get a commission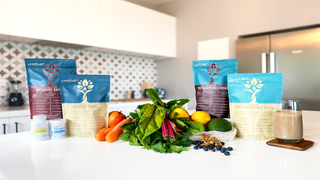 So now this matter is settled, though the journey is far from over. The fresh hell that was once this election cycle has long since stagnated; it has sailed straight past its expiration date and moldered into the stale, rank, musty-shoe hell in which we're currently struggling for breath today. You're tired of it. I'm tired of it.
But day by laborious day, we're creeping ever closer to a general election that, if we let it, could very well spell profound, enduring trouble for this country. Make no mistake: There is much about the United States worthy of harsh censure. But it could be worse. It. could. be. worse.

If your heart has been broken by Bernie's defeat, I truly am sorry. But please don't let personal disappointment imperil the future: Clinton, whose faults have and will continue to be parsed to the point of disintegration, is unequivocally the better, more qualified, more human, more correct choice than this fuzzy enema whose name will appear alongside hers on the November ballot. This election has finally reached its denouement, and it's up to us to keep it from becoming a tragedy.
Congratulations, Hillary. May you crush Trump like the sniveling pinworm infestation that he is.

Update: The White House released the following statement:
"Tonight, President Obama called both Secretary Clinton and Senator Sanders. The President congratulated both candidates for running inspiring campaigns that have energized Democrats, brought a new generation of Americans into the political process, and shined a spotlight on important policy ideas aimed at making sure our economy and our politics work for everybody, not just those with wealth and power.

The President congratulated Secretary Clinton for securing the delegates necessary to clinch the Democratic Nomination for President. Her historic campaign inspired millions and is an extension of her lifelong fight for middle-class families and children.

The President thanked Senator Sanders for energizing millions of Americans with his commitment to issues like fighting economic inequality and special interests' influence on our politics.

In addition, at Senator Sanders' request, the President and Senator Sanders will meet at the White House on Thursday to continue their conversation about the significant issues at stake in this election that matter most to America's working families. The President looks forward to continuing the conversation with Senator Sanders about how to build on the extraordinary work he has done to engage millions of Democratic voters, and to build on that enthusiasm in the weeks and months ahead."
Image via Getty.