The hot new trend in anti-abortion laws is "fetal burial" requirements, which force patients and healthcare providers to bury or cremate aborted and miscarried fetuses. As a hearing in Texas made clear yesterday, the law there is poorly thought-out, does very little to improve public health, and sounds a lot like it's solely designed to create another obstruction to abortion access.

Ohio, South Carolina and Mississippi have all implemented fetal burial laws, while Planned Parenthood is currently suing Indiana over their proposed law. Texas is trying a slightly different tack, trying to pass a new rule through the Texas Department of State Health Services, also known as sneaking it in the backdoor. (Proposed rule changes are published in a publication called the Texas Register, and the public then has 30 days to comment before the rule goes into effect. The rules usually go into effect, especially when they're anti-abortion ones.)
As the Texas Tribune reports, medical professionals, funeral directors and reproductive rights activists packed a Thursday hearing to tell the state that this is a very bad idea, creating new costs for patients and doctors alike.
KVUE reports that the hearing was "emotional," and featured a statement from the anti-abortion, pro "faith, family and freedom" organization Texas Values, who justified the new rules by claiming that aborted fetuses are currently disposed of in the sewer system:
David Walls, the Director of Operations at Texas Values said in his statement in part: "The rules will ensure that the bodies of aborted babies are treated with the respect they deserve and are no longer callously treated like medical waste and disposed of by grinding and discharging into a sanitary sewer system."
G/O Media may get a commission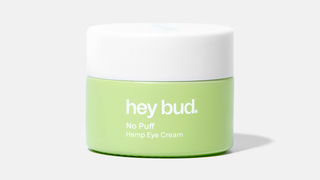 15% off
Hey Bud - No Puff Hemp Eye Cream
(Abortion providers actually contract with medical-waste companies, like any other medical facility, to safely and sanitarily dispose of fetal tissue.)
Funeral providers testifying pointed out that a basic funeral costs $2,000, and that it's unclear just who would be expected to shoulder those costs. It's also unclear whether women who miscarried at home would be expected to carry bloody fetal tissue to their doctor's offices, and whether each fetus would be required to get a death certificate.
The Texas Medical Association is also a little confused submitting a letter to the health department asking a number of very specific, granular questions: What about molar and ectopic pregnancies? If a death certificate is issued, would it be publicly available (potentially compromising patient privacy)? Is the measure feasible at rural healthcare facilities where there are fewer options for medical waste disposal companies?
Anti-abortion activists supporting the measure responded to all those questions by shrugging wildly and suggesting maybe abortion providers should pay for any new costs. From the Tribune:
The Funeral Consumers Alliance of Texas came out against the measure. Sarah Reeves, a representative for the group, testified that the state's fiscal analysis of the rule change was incomplete because it found there would be no significant cost to individuals or businesses that must comply.

In a letter submitted to health officials, the group's director wrote that the average "basic fee" for funeral services is $2,000.

The proposed rule does not indicate who would pay those costs. Hospitals and abortion providers currently contract with third-party medical waste disposal services.

During the hearing, Joe Pojman, executive director of Texas Alliance for Life, suggested that abortion providers should absorb any "nominal increase" in costs associated with the cremation or burial rule as some funeral homes and cemeteries do in cases of miscarriages.
It's almost as though the plan all along was to create new costs for abortion providers and new, uselessly cruel emotional and logistical hurdles for their patients.