Planned Parenthood has filed suit against Indiana for a new anti-abortion law, arguing that it's blatantly unconstitutional. The law, signed by Governor Mike Pence in March, prevents abortions based on genetic abnormalities and stipulates that aborted fetuses must be buried or cremated.

The law was set to go into effect July 1; Planned Parenthood of Kentucky and Indiana, partnering with the ACLU, filed suit Thursday to stop it. They're suing the Indiana State Department of Health and prosecutors in several counties as well as the state medical licensing board.
In a press release, Planned Parenthood said the law "imposes unconstitutional restrictions on women seeking abortions and their health care providers. This law does not value life. It only values birth."
Courts at every level in the United States have repeatedly held that people have a right to seek a first trimester abortion for any reason whatsoever. HB 1337, which you can read here, prevents a doctor from "knowingly performing" an abortion based on the sex of the fetus, a diagnosis of Down Syndrome, or "any other disability," including those that could later cause a miscarriage.
The ACLU of Indiana told local TV station WISH that they're backing the suit in part because the bill is not just discriminatory, but demeaning to women. Betty Cockrum, PPINK's CEO, called the law "clearly another attempt by the governor to end access to safe, legal abortions by imposing more unnecessary and unconstitutional restrictions on women, our health care centers and our staff," adding that it "limits women's rights and shames them during this difficult decision by calling their motives into question."
G/O Media may get a commission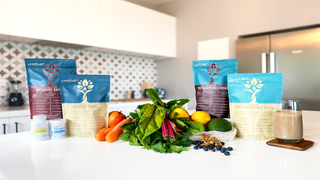 When he signed the bill, Indiana Governor Mike Pence called it "a comprehensive pro-life measure that affirms the value of all human life."
---
Governor Mike Pence. Image via AP