A new ad from Jeb Bush's Right to Rise super PAC exploits the story and image of Terri Schiavo—the Florida woman whose family fought to have her removed from life support—in order to demonstrate Bush's commitment to fighting for life. On Wednesday, Michael Schiavo, Terri's husband, called the ad "disgusting."
The ad, which airs in South Carolina, features images of Schiavo accompanied by the voiceover, "He's a man of deep faith, who fought time and again for the right to life."
"It is simply disgusting that Jeb Bush and his super PAC would exploit my wife's tragedy for his crude political gain," Michael Schiavo said in a statement. "Shame on Jeb Bush."
Schiavo's husband and legal guardian fought to remove her from life support after cardiac arrest and brain damage put her in a persistent vegetative state. Bush sustained an all-out, years-long war in order to stop them. Schiavo's feeding tube was finally pulled in March 2005.
In an interview with Politico, George Felos, Michael Schiavo's lawyer, called Bush's ceaseless personal intervention (Bush requested the Supreme Court take on the case; it denied) into Schiavo's case "bizarre." "It was such an abuse of authority," he said. "I think that really raises red flags about his character and his fitness to be president."
G/O Media may get a commission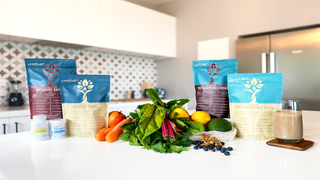 "Using his disgraceful intervention in our family's private trauma to advance his political career shows that he has learned nothing," Schiavo's statement continued. "He's proud of the fact that he used the machinery of government to keep a person alive through extraordinary artificial means—contrary to the orders of the court that were based on the court's determination, made over six years of litigation, that doing so would be against her wishes."

"What the campaign video shows is that if he ever got his hands on the power of government again, he would do the same thing again, maybe next time to your family."
---
Contact the author at joanna@jezebel.com.
Image via Getty.