Tennessee's House Majority Whip Jeremy Durham has resigned from his leadership position after The Tennessean reported that he had sent inappropriate text messages to several female employees.
Three women agreed to share the text messages with the newspaper under the condition of anonymity. One woman in her 20s received repeated late-night text messages from Durham, in which he told her he missed her and asked for pictures.

"For me, I was just trying to engage professionally, from one professional to another," one of the women said to The Tennessean. "And he crossed the line. You don't text and constantly message on Facebook and ask to meet up at bars in the evening."
"He would come up with these ideas and I would just be like, 'Are you crazy?'"
All three women had refrained from filing a complaint for fear that it would be useless, or that they might become targets of retribution. Apparently, state Rep. David Alexander said one woman had contacted him about the texts.
G/O Media may get a commission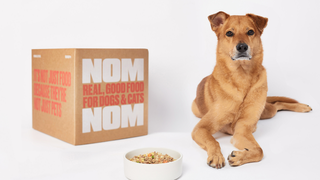 "The words she used were sexual harassment," he told The Tennessean.
"Not having seen the texts, not knowing who the other party to the conversation is, when they were sent, what exactly they say, whether I was responding or initiating the text stream, it is simply impossible to respond," Durham told the newspaper in an email. "Furthermore, the fact that there has never been a complaint filed makes me question your continued use of anonymous and unverified sources."
From Talking Points Memo:
Republican lawmakers had planned on discussing Durham's behavior at a Jan. 12 caucus meeting, but did not make it to a discussion about the text messages because a vote to suspend the rules failed, according to The Tennessean.

The news about Durham's text messages was not public yet, but lawmakers had also planned on discussing other issues surrounding Durham. He had written a reference letter for a youth pastor who had pleaded guilty to statutory rape and possessing child pornography in 2014. And in 2013, the lawmaker allegedly tried to fill an outdated prescription. It appeared that someone has written over the date to say '2013' instead of '2012' on the prescription, according to The Tennessean.
On Sunday evening, Durham resigned.
"I appreciate the support shown for me by my colleagues during the recent Caucus meeting that resulted in me retaining my position as Majority Whip," he said in a statement. "However, it is clear that the relentless media-driven agenda against me will continue no matter the position I hold. This targeted media campaign continues to distract our Caucus and the Legislature from focusing on the serious work that must be done over the next few months."
He is right; the media is very annoying.
Correction: Jezebel previously reported that Durham resigned; he actually resigned from his position as majority whip.
---
Contact the author at joanna@jezebel.com.
Image via AP.