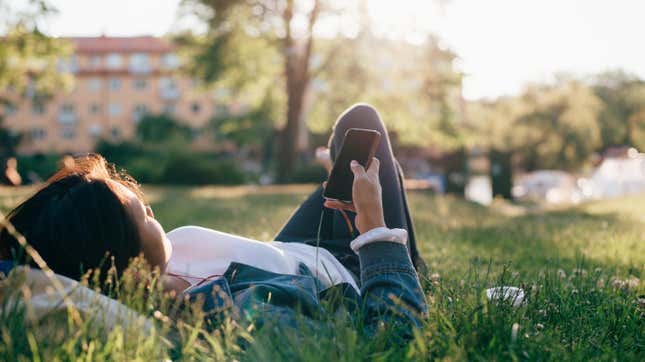 A Centers for Disease Control and Prevention report on teen girls in the U.S. came out on Monday, and its findings are heartbreakingly bleak. Federal researchers say teen girls are "engulfed in a growing wave of violence and trauma," and the numbers back this up: 15% of teen girls said they were "forced to have sex"—or, in other words, raped—marking a 27% increase over two years. (The study comes out every other year.) One in three said they had seriously considered suicide in 2021 (up about 60% from a decade ago), while 13% said they had attempted suicide in the last year—double the percentage of boys who reported the same.

The list of alarming stats goes on: 60% of teenage girls reported feeling "so persistently sad or hopeless" almost every day for at least two weeks, which was also double the percentage of teenage boys reporting this. Teen girls also reported higher rates of alcohol and drug use and higher exposure to cyberbullying.
The CDC's report, which drew from over 17,000 responses, is the first the agency has published since the beginning of the pandemic, and its findings speak to the ongoing toll of isolation at the start of covid. Stay-at-home orders exacerbated domestic violenc, posing the greatest risk to women, girls, and LGBTQ people and youth. Schools can be a lifeline to young people experiencing problems at home, the CDC said, and throughout 2020 and much of 2021, they were cut off from this vital resource.
G/O Media may get a commission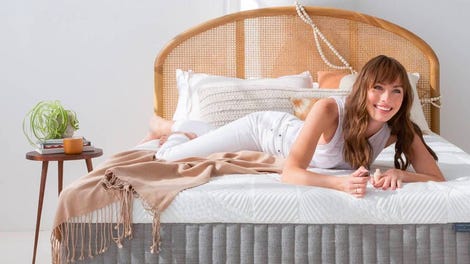 Sleep Sale
Sleep Sale - Brentwood Home
All of these alarming findings come during a particularly fraught time, with the heightened culture war; anti-women backlash manifest in recent, highly visible trials regarding gender-based violence; and, of course, the overturning of Roe v. Wade last summer. Among the many problems since then, women and teenage girls have faced scrutiny for previously quotidian things, among them: being denied life-saving medications for extreme health conditions because the medications were deemed "abortifacients" and they were of "childbearing age."
"My entire life I was in and out of the hospital," one 14-year-old girl in Arizona shared in October, after she was denied methotrexate—which she'd taken for rheumatoid arthritis all her life—shortly after an abortion ban in the state took effect. She explained that the pharmacist who helped her at Walgreens "didn't look at my history" and "just denied my prescription because of my age."
At the same time anti-abortion legislation has plagued the country, the last year has seen a rash of anti-trans bills across statehouses, barring trans girls from school sports and, in some cases, prohibiting gender-affirming care. Last June, one lawsuit claimed that Texas' legal crusade to recognize gender-affirming care for children as child abuse resulted in one trans teen attempting suicide.
And, likely speaking to the disproportionate rates of cyberbullying that teen girls reported by the CDC in contrast with teen boys, a September study revealed online incels had become more predatory and radicalized. Researchers found members of the most popular incel forums—which are viewed by 2.6 million people per month—mention the word "kill" every 37 minutes and "rape" every 29 minutes. The subjects of their ire are, predictably, women and girls, already facing endemic sexual violence and mental health struggles.
Teen girls in the U.S. are in crisis—and between the persistence of covid-related mental health issues that remains unaddressed and sharpening attacks on sexual violence survivors, there's no shortage of forces and institutions to blame.