With a name like Jean-Claude Bridges, you should really be an extra great guy, but as it turns out, that's sadly not the case. In a Danville, VA court yesterday morning, Jean-Claude Bridges, 18, plead guilty to starting a blaze at New Holy Deliverance Outreach Ministry, a Virginia church with a predominantly black congregation, because he's a "huge fucking racist pyromaniac piece of shit." That's not a quote from anyone but me, but you can quote me on it*.
United States Attorney Timothy J. Heaphy said Bridges admitted that "he burned down the church because of the race, color and ethnicity of its congregation." I enjoy that he threw color and ethnicity in there too, for accuracy. (?)
"Mr. Bridges' racial bias led him to commit the dangerous crime of arson," Heaphy said. YA THINK?
"When he set fire to the New Holy Deliverance Outreach Ministry, he endangered neighbors and first responders. This act of prejudice offended the entire community. This office will protect the civil rights of everyone and vigorously prosecute crimes like that committed by Mr. Bridges. Racism has no place in Axton or anywhere else in the Western District of Virginia," Heaphy continued.
Although Bridges was 17 at the time of the incident, before he pleaded guilty, the court granted a motion from the government to transfer Bridges to adult status for criminal prosecution. He could be sentenced to up to 20 years in prison and/or face fine of up to $250,000.
G/O Media may get a commission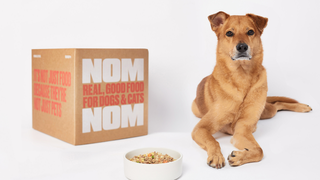 *Well, I'm not sure about the pyromaniac part, but that fucker is definitely super racist.