Teen Mom 2's Jenelle Evans is thrilled to be pregnant again, posting a photo to her Instagram account of her growing baby bump and tweeting her amusement at being able to breastfeed with implants. The rest of the world is not nearly as happy for the reality star—who has yet to regain custody of her three-year-old son Jace—mostly because she seems absolutely incapable of making a single good decision. Here, we present 12 months worth of bad ideas—involving multiple arrests, nude photo scandals, bad tattoos, Twitter wars, and marriage engagements—that have led up to this pregnancy.
January 2012
Jenelle, then 20 and on probation from prior arrests, started off 2012 by getting arrested twice in one week, first or harassing a former roommate and again for violating a domestic violence protective order. She's smiling in both mugshots. Later that month, she shows up in court in prison stripes and shackles on her feet, facing five charges (two no contact orders, communicating threats and harassing phone calls, and domestic violence protection order violation).
Her legal troubles doesn't affect her love life. She began dating a man named Gary Head and they got matching "YOLO" tattoos. However, she was supposedly still communicating with her ex-boyfriend Kieffer while he was serving a jail sentence. She revealed her her bipolar diagnosis on Twitter.
G/O Media may get a commission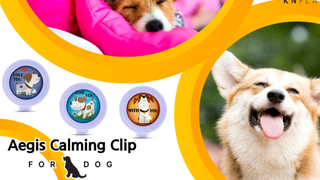 20% off
Aegis Calming Clip for Dogs
March 2012
Jenelle gets arrested again, this time for cyber-stalking her former boss. Then she gets a back tattoo. Kieffer gets out of jail.
April 2012
Jenelle breaks up with Gary, alleging domestic violence. He says she does drugs (pills, LSD, whatevs) every night and accuses him of domestic violence. She gets back with Kieffer.
May 2012
Jenelle gets breast implants and Kieffer helps her recuperate. He takes before and after pictures of her naked body and sells them behind her back to Radar Online, which he brags about on Twitter.
She gets back with Gary and one week later they are engaged. Two weeks after that she calls off the engagement and accuses him of breaking into her home and stealing jewelry.
June 2012
Gary and Jenelle reunite briefly and are both arrested (her fourth arrest of the year, thus far). He was charged with "assault on a female, possession of marijuana, possession of drug paraphernalia, and possession of a controlled substance" while she was charged with "simple assault, possession of marijuana, possession of drug paraphernalia, and possession of a controlled substance."
July 2012
Having reunited with Kieffer, she brings him to her court date, where she will face-off with Gary. She recounted the events of the day on social media:
"What do you think happened at court today? Kieffer chased after my ex when we took a break for lunch and it kicked off court grounds while my ex chilled with the cops scared. Got continued because they are looking into more evidence about the abuse and I denied their plea bargain."
August 2012
Some more nude photos are leaked, possibly from Kieffer.
October 2012
After a few quiet months, Jenelle meets Courtland Rogers, falls in love and two weeks later makes plans to move in with him. He has a criminal past.
November 2012
Courtland proposes to Jenelle in the food court of her mall. From her Facebook page:
So Courtland goes inside Zales in the mall. I was in the food court eating. I was getting pissed and stressed he was meeting up with some other girl and come to find out we leave the mall and get in the car and he pulls out this!!! He stated "Diamonds lasts forever and go hard or go home." So now I have a white gold 1.5 karat diamond ring for simply being his girlfriend. I love u so f***ing much, u mean everything to me.
Jenelle is then hospitalized for seven days. She says that it is due to a burst ovarian cyst, but other sources say it is heroin related.
Inexplicably, Jenelle posts a text exchange between herself and her mother indicating that the hospital stay was not caused by an ovarian cyst.
An episode of Teen Mom 2 airs in which Jenelle talks about how much Ke$ha means to her.
December 2012
After a 14-day engagement Jenelle and Courtland get married. Incidentally, it is the same day that Ke$ha drops her new album. Jenelle swears that she is not pregnant.
"NOOO I'm not and Courtland did not say anything about getting me pregnant or having kids anytime soon. Over my dead body if I would be that selfish to have a baby before getting Jace back."
Courtland was charged with a felony earlier that morning.
After a week or two of wedded bliss, Jenelle and Courtland start a public Twitter feud with the mother of his child. Unrelated to this, Jenelle and Courtland break up twice on Twitter in as many days. They later reconcile. Jenelle then deactivates her Twitter account.
January 2013
At around 5:30 in the morning on January 2, Jenelle reactivated her Twitter account to talk about Courtland's baby mama, a woman named Taylor:
"About this whole Taylor situation…. Courtland has told Taylor to please leave us alone and she gets all mad and posts tweets. That's all! I have NOT been staying at my moms either I've been living with him and been there everyday so no Court hasn't seen her at ALL, lmao. And I hate that f-king c-t dude… Idk why she says we 'get along' and 'I'm being played' becuz she wants the D. It's immature… Stop."
Taylor, Courtland, and Jenelle begin "secretly recording" each other and post the videos on YouTube. Taylor claims her videos prove that Courtland takes and sells drugs and is using Jenelle for money. "Also i have stuff where Jenelle saying i have Jace today so we can't ride around and sell drugs or do anything," Taylor says. A quick YouTube search makes it clear that all of these people are on drugs and are not even trying to hide it.
Two days later, Jenelle and Courtland celebrate their one-month wedding anniversary by getting tattoos. A week later the couple announces that Jenelle is six-weeks pregnant. They sell photos of the sonogram to Radar Online. Everybody cringes.