On Tuesday, a cardboard box full of old bibles named Ted Cruz reminded America that he isn't one of those radical "New Yorkers" who believes in "science."
During a speech aboard the USS Yorktown in Mount Pleasant, South Carolina, Cruz lamented the softening of the once very hard Pentagon, and promised to revive its lost spirit should he win the presidency.
"That's why the last thing any commander should need to worry about is the grades he is getting from some plush-bottomed Pentagon bureaucrat for political correctness or social experiments, or providing gluten-free MREs," he said, referring to "Meal, Ready-to-Eat."
Okay, I didn't want to be the first, but thank GOD somebody finally said it. When my friend said wouldn't eat a sandwich I made her because she could become infertile or develop diabetes, I called her a liberal v-hole and kicked her out of my split-level!
Ted, if you are reading this, I want to let you know that the country is a runaway train heading a mile a minute straight to hell. You are the only candidate who can shove his way into the conductor's booth, punch that absentee conductor right in the head, pump the train brakes, find a safe area to make a U-turn, and then make that U-turn.
G/O Media may get a commission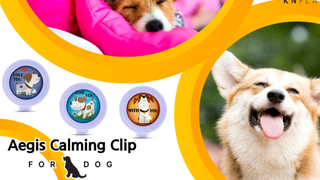 20% off
Aegis Calming Clip for Dogs
The only way to let the public know you are serious about making change, Ted, is to make more promises about hippie abominations we'll never have to do or see under the Cruz Administration. Here are some places to start:
Promise us the sound of kissing will be illegal in public, and if people want to kiss outside their homes they'll have to do it silently.
Promise us that all vegetables will be sliced white bread.
Promise us that the word "gay" will only be used to mean "happy."
Promise us that women will raise their period blood like they would any other child.
Promise us that every tree will be baptized.
Promise us we'll never have to see a man and a woman sing a duet while one of them plays the guitar.
Promise us that spanking will be acceptable in the workplace.
Promise us that every boy will be named "Jesus" and every girl will not be given a legal identity.
Promise us that from K-12, children will only read the bible and A Time for Truth by Ted Cruz.
Promise us that if we don't want to wash our hands after the bathroom, we don't have to and we can touch any surface we want, including food.
Amen.
---
Contact the author at joanna@jezebel.com.
Image via Getty.