The feud between on-again, off-again mortal enemies Kanye West and Taylor Swift has been reignited, and it sort of seems like the flames may be inextinguishable this time. The tale of their current battle begins with a track on West's new album, The Life of Pablo, in which he raps:

I feel like me and Taylor might still have sex

Why, I made that bitch famous

God damn

I made that bitch famous
First of all, as many have pointed out, that's an untrue claim. Taylor Swift was plenty famous when she accepted that VMA award (and well on her way towards crossover success), but I digress. Soon after the track was unveiled at Thursday's Yeezy Season 3 show at Madison Square Garden, TMZ reported the following:
Sources directly connected with Swift tell TMZ Kanye called her to explain it was a joke and wanted to make sure she wouldn't be upset. We're told Swift said she got the joke and gave him the thumbs up to release the song with the lyric.
Taylor Swift's rep quickly called bullshit, and sent the following statement to reporters from several media outlets—including The New York Times.
"Kanye did not call for approval, but to ask Taylor to release his single 'Famous' on her Twitter account. She declined and cautioned him about releasing a song with such a strong misogynistic message. Taylor was never made aware of the actual lyric, 'I made that bitch famous.'"
But wait! This is still happening.
Right now, as I type this, West is fanning the flames on Twitter and calling Swift's rep a liar. I will not include all his tweets here (there are over a dozen at this point), but I will throw in a few of the more important ones.
G/O Media may get a commission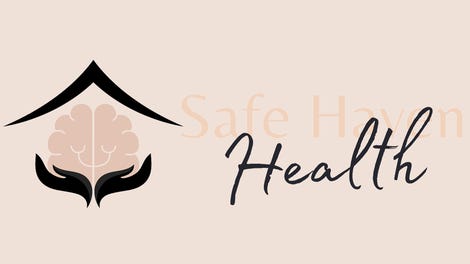 Addiction counseling
Safe Haven Health
So there you have it. #FACTS.
Meanwhile, Swift's mega-boring brother Austin has already chosen a side.
---
On a brighter note, Shailene Woodley thinks of herself as a pie. In a recent interview, she said:
"I fall in love constantly! But finding someone to share my life with—it's more difficult to fill those shoes. I'm very curious to see where my life ends up when it comes to partnership. I always think of my life as a pie. My pie is f–king fine. I've got the best pie! It's so delicious. If you want to add some ice cream and s–t on top, you are welcome to join the party, but you don't get to take a slice of my pie."
Okie dokie, Shailene!
---
What an odd friendship. [Instagram]

Nick Jonas and Kate Hudson are still doing this whole song and dance. [People]

Barry Manilow is in the hospital after "complications during oral surgery." [People]

Demi Lovato still promoting Confident, says Kim Kardashian is the person who made her proud of her curves. [Celebitchy]

This guy? Baby! [People]

---
Contact the author at bobby@jezebel.com.

Image via Getty.