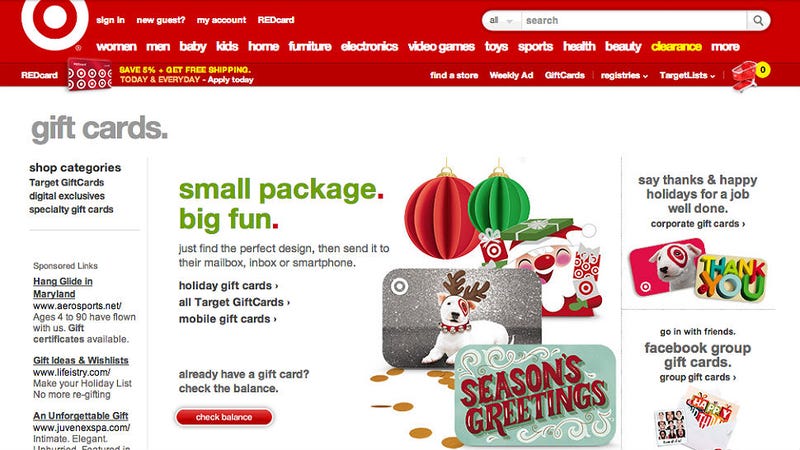 Today in Target struggles, the retailer is finding it difficult to redeem customer gift cards and Christmas is still cancelled.
"We are aware that some Target gift cards were not fully activated and apologize for the inconvenience," said Target spokeswoman Molly Snyder to CNNMoney.

Snyder downplayed the number of cards affected as "less than .1% of the total sold during the holiday period," but declined to provide a tally of faulty cards.
With that answer multiplied by the number of lazy American gifters, I'm guessing there are a lot of suspect gift cards out there. Target still promises to honor all of the cranky gift cards. And if you've received one, just bring yours to an in-store customer service desk or call 1-800-544-2943. But before you dial, read about this woman who was on hold with Tar-jay for nearly an entire work day. Ain't nobody got time for that.