Tuck it away between McGriddles and that guy whose only dream in life is to be a human maxi pad in the Apocalypse Already Happened, We Just Missed It File: I have seen Patricia "Tan Mom" Krentcil's rap video, and it's AWFUL, but so awful that it's basically the 2013 version of "the Entertainment" from Infinite Jest. As in, I'm drooling now, and my butthole is really, really loose, and I'm losing all perspective, and who are these poor gay guys?!
Put on an adult diaper and acquire a solar eclipse viewing box before clicking play. Aaaareyouready. It'zPatricia. You will die in seven days. [TMZ]
---
While every journalist on Earth has thrown their hat in the ring, Ann Curry in particular is being urged by NBC execs to snag the first interview with Angelina Jolie since she realeased her double mastectomy news. "Ann would be prominently featured in all of the promotions and publicity if Angelina agreed to do it. [And] Angelina made it known after Ann was demoted from TODAY that the only journalist to interview her from the Peacock network would be Curry." Curry's interviewed Jolie frequently in the past. [Radar Online]
---
G/O Media may get a commission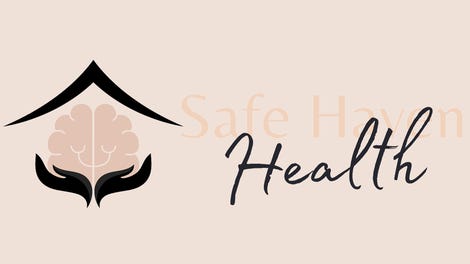 Addiction counseling
Safe Haven Health
Zach Galifianakis' date to The Hangover 3 premiere is an 87-year-old formerly homeless woman named Mimi Haist, who he befriended in 1994 as a struggling comedian, when she worked at his local laundromat. Two years ago, when he found out she needed a place to live, he bought her an apartment (which his friend Renee Zellweger decorated for Haist, and sometimes still buys her groceries).
He's taken her to The Hangover 2 premiere and other Hollywood parties, which she gets a kick out of: "It's fun. Not something I'd ever dreamt I'd experience. I drink lemon drop martinis with Grey Goose vodka." [NYDN]
---
Ever dreamed of purchasing Brendan Coyle as your very own personal steadfast, morally-staunch manservant? Buy Mr. Bates for a day from the Origin Theater Company's annual auction, which he went for at the low price of $20,000 last year. (You don't really NEED that last year of grad school, do you?) Or you can have tea in the West Village with Mrs. Patmore, if that's more your jawn. Just remember that if you don't open the first 2 minutes with a dog ass, it didn't happen. [Page Six]
---
Winona Ryder says that, despite rumors to the contrary, she hasn't had work done:
"I'm not trying to knock it, but, you know, I have a little bit of traffic now on my forehead – which I'm like very proud of actually. When you start out as a kid and then you have these great roles early on and even into your twenties, you're doing movies like Reality Bites, people want you to stay the same, but then they kind of don't. People don't want you to get older, but then it's like, 'Why do you look so young?'"
---