Tamron Hall, who either "walked away" or was unceremoniously pushed out from NBC earlier this month, was overheard chatting about her career with Henry Schleiff, president of Investigation Discovery, the channel on which Hall hosts a show called Deadline Crime (a show I've never seen but should probably start watching).
During their chat, the pair reportedly discussed Hall's next moves, and a witness tells Page Six, "[Schleiff] was encouraging her to join Kelly." As in Kelly Ripa. As in Live With Kelly.
I hope she considers the move, and gives the show a name change. How's Live With Two Women Who Will Persevere After Being Shit On By Their Employers?
[Page Six]
---
Famous football man and Super Bowl champion Tom Brady was interviewed on some SiriusXM sport channel and was asked about what his wife, retired-but-still-taking-gigs model Gisele Bündchen, has to say about his continued employment with the Patriots. "If it was up to my wife, she would have me retire today," he said. "She told me that last night three times."
G/O Media may get a commission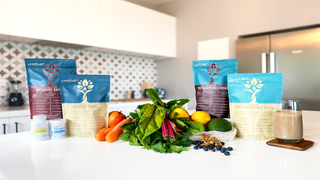 I personally think it's quite funny that someone would want their spouse and father of their children to maybe not be involved in a sport that gives you horrific brain damage over time. And so, apparently, does Brady:
"I said, 'Too bad, babe, I'm having too much fun right now.'"
Hahaha, football is so bad.
[Yahoo]
---
I love when a "What's in my bag" video doesn't even pretend not to be an ad. Or, in this case, several ads!

---
"I go to festivals to disappear, and I can't really do that anymore!" - Vanessa Hudgens on Coachella [ET]

(Dear Vanessa, yes you can.)

Khloe's freezing her eggs, [Radar Online]

Christie...you don't have to do this. [Celebitchy]

Cardi B found a winter boo! [The Hollywood Life]

...But it wasn't Samer. [Jezebel]