It's not exactly a secret that yoga pants, like all athletic wear, get very funky, very fast.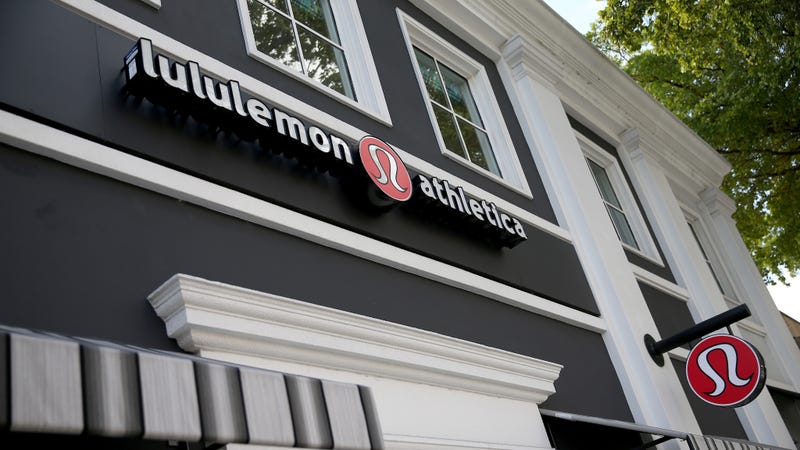 Now that he's no longer with Lululemon, ex-CEO Chip Wilson is deep into the business of his new store, Kit and Ace. Still, he can't help being critical of his old company. In a New York Times interview, the sage womenswear guru criticizes the brand's new business model, saying it's no longer "a woman's company."
Christian blogger and Oregon mom, Veronica Partridge, took her struggle over whether or not to wear leggings to the internet. Partridge's love of leggings was weighing "heavy on my heart," she wrote on her self-named blog. So the blogger asked her husband, motivational speaker Dale Partridge, his thoughts on leggings.…
Joga, it's not just your favorite song by Bjork anymore. No, now one enterprising company has taken pants to the next level by combining the style of denim with the comfort of yoga pants. On the scale of awful, this is better than jeggings but worse than pajama jeans. (I once bought pajama jeans off the TV, so I am an…
Lululemon, like many major retailers before them, likes to pretend that a size 4 is the size of the average woman in the United States. Despite much evidence to the contrary, they cater their overpriced wares to an America that doesn't exist, and have no desire to change their dumb-ass ways. Therefore, I meant what I…
JK, who knows how the sales are doing — what we do know is that people were fired, and pants are now opaque. You can currently buy your real house pants of Beverly Hills and wear them to church. Everybody wins! Except your checking account.
Lululemon blames the manufacturer. The manufacturer blames Lululemon. Fingers are pointed, words are spoken that cannot be unsaid and it is us, the timid consumer — trembling in downward dog — who suffers in our see-through $100 yoga pants. Don't you hate it when mom and dad fight? Don't you hate it when mom and dad…
You might have been too busy this weekend with all of the exercise sport workouts that you were doing to have heard the news, but Lululemon, the pricey yoga outfitter adored by the wealthy zen everywhere, were forced to recall a large selection of their yoga pants due to a coverage problem, i.e., wearing them meant…
It often seems like the biggest ambition of most Americans is to be 110% comfortable during every moment of their existence, especially when it comes to their fashion choices. And it looks like our nation's youth are doing their very best to blaze new trails in this quest for constant comfort. According to the Wall…