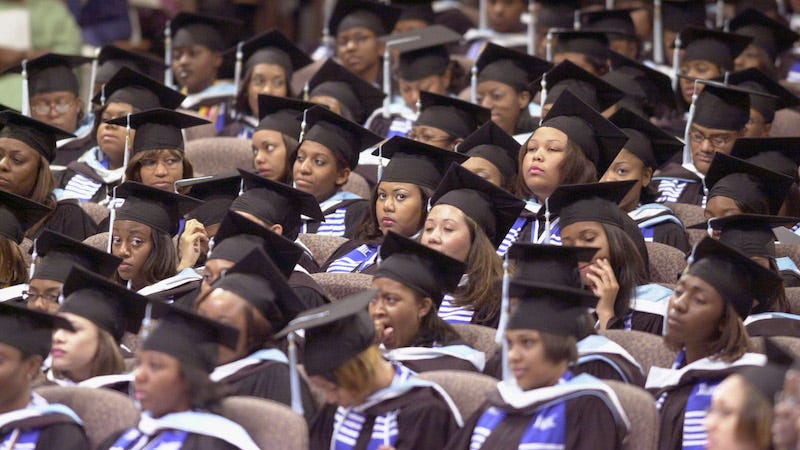 On Monday, the anonymous Twitter account Raped at Spelman sent out a series of tweets alleging that she had been raped by four Morehouse College students. "This is my freshmen year at Spelman [College] and my last year because I decided to leave after what happened to me," the user tweeted.

When Sweet Briar College, a women's college in Virginia, announced that it would close in August, it set off a series of protests and lawsuits from students and alumnae. The college's abrupt announcement came as a surprise to the tight-knit Sweet Briar community who said that there had been no clear signs of trouble…
Barnard College announced on Thursday that it will admit transgender women. Barnard joins a growing list of women's colleges that have finally begun to create policies addressing both the admission and graduation of trans women.

Despite the efforts of a concerned group of alums and the support of faculty and staff, the board and President of the all-women's Sweet Briar College say the school will most certainly be closing.
Last week, Sweet Briar College, a 114-year-old women's college located in rural Virginia, announced that it will be closing its doors in August. The abruptness of the news was remarkable: an institution as firmly established as a college or university rarely faces existential trouble in secret, yet there had been no…
Sweet Briar College, a liberal arts school for women located just north of Lynchburg, Virginia, has announced that it will shut its doors after 114 years. The 700-student school cited financial challenges for the sudden shutdown. Although the school has a multi-million dollar endowment, school officials said it wasn't…
Recently, Mills College in California and Mount Holyoke in Massachusetts modified admission policies to include transgender women regardless of the gender listed on official documents or completed medical procedures. The pressure is now on other women's colleges to produce comprehensive admission policies for trans…
Why are women's colleges still relevant? As Salon's Margaret Eby points out, it's not because women can't handle playing with the boys.
The concept of gender in mainstream culture is becoming less conservative by the day. Of course it's not like being at Smith, but when Benny Ninja can vogue his little butt off on a graffiti-ed stage with a bunch of drag queens during prime time and no one bats an eyelash, you know things have come pretty far since …