On Tuesday, MTV aired a documentary called White People aimed to tackle what it means to be white, or rather a millennial white person in 2015. But what the film really did was explain whiteness as a racial and beneficial construct called white privilege, to those who probably don't like to admit they're enjoying it.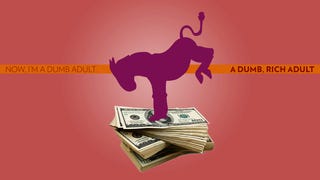 Today, Thought Catalog, a blog that serves as a future embarrassment machine for self-absorbed 23-year-olds who don't know any better, ran a post called "Being Privileged Is Not A Choice, So Stop Hating Me For It" (it's just as bad — NAY, WORSE — than it sounds). What follows is the only logically possible response.
Attention, everyone: Racism is BACK! [Electric guitar riff.] As you may have heard (because it's both bonkers and everywhere), our national brain trust of semi-literate racist teenagers is not pleased with some casting choices in the newly released Hunger Games movie. And lo, they took to Twitter with a fury.
Sometimes, racism in the modeling industry is semi-coded in euphemisms. In Brazil, on the other hand, a top modeling scout studies maps of colonial history to scout for European blondes. Hey, it's what the market wants!