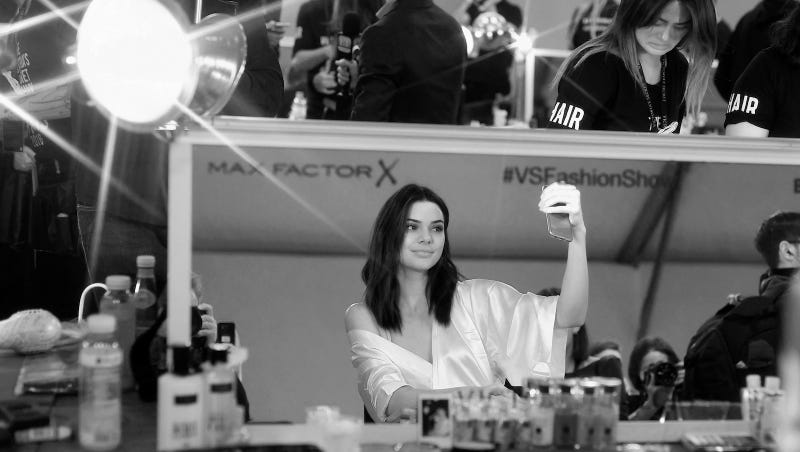 We already showed you the unfortunate looks, now get into the live action and the live performances from Bruno Mars, The Weeknd and Joanne. Who's your favorite angel! What's your favorite walk? Why is she wearing that thing! As the Victoria's Secret Fashion Show 2016 recorded last week in Paris finally airs (on CBS at…
We're nearing the end of Women's History Month and, with that, comedy duo Emotistyle is giving some much needed gratitude to the television networks that empower us, tell our stories and routinely show us beating the shit out each other.
Madonna's first directorial effort, W.E. premiered last night in England at the BFI London Film Festival. Apparently the critics tore her movie a new one. I shall be a little gentler in my assessment. Onward to the outfits!
[Cannes, July 29. Madonna directs scenes from her latest movie project, "W.E.," a biopic of the love affair between King Edward VII and Wallis Simpson. Image via Bauer-Griffin]
Mother Knows Best will air on WE in December. And if you saw the documentary A Piece Of Work, you know Joan is hilarious when unscripted, off the cuff and trying to make money.
If you caught yesterday's Secret Lives of Women, you'll know it didn't contain that many insights into the Quiverfull lifestyle - possibly because it was titled "Born to Breed?" The most interesting by far? The woman who left the movement:
Based on the success of WE staples like Bridezillas, Cablevision is launching a 24/7 wedding channel, fulfilling our goal of thinking of nothing but wedding planning, all the time. [NYP]
Slate's TV columnist Troy Patterson parses the programming on the three women's television networks today, and, reading Patterson's descriptions of each lady network, I had to wonder: could the networks be categorized using the ultimate post-modern archetypes, Sex and the City characters? It is the Most Important Show…