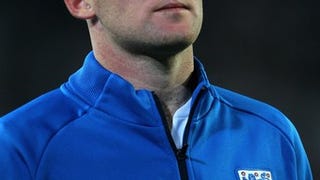 Call girl Jennifer Thompson's parents have apologized to footballer Wayne Rooney's wife for their daughter's dalliances with her husband, but another player claims football culture is to blame.
More on the curse of women around the World Cup: England striker Wayne Rooney and his wife are off to Barbados today, but she booked the trip two days before England was ousted from the tournament. Such betrayal! [DailyMail]
The Daily Fail knows why England's World Cup hopes were crushed yesterday when it lost 4-1 to Germany: forward Wayne Rooney waxed his chest before the game.