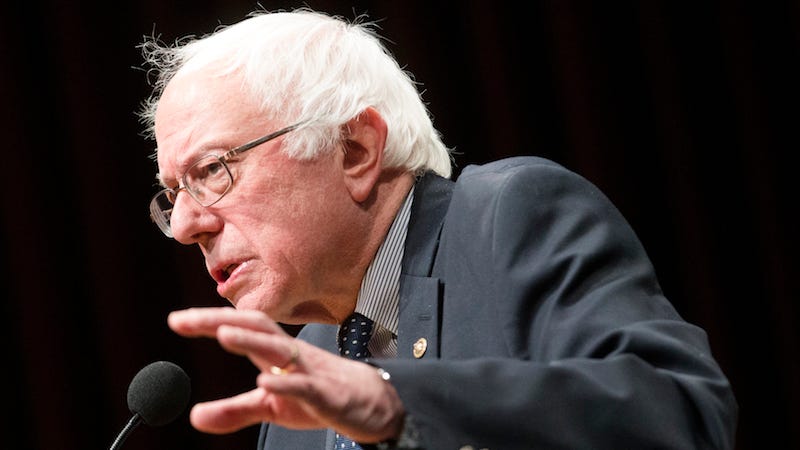 Democratic presidential candidate and Vermont senator Bernie Sanders will support amendment to the 2005 law on gunmakers' liability for which he voted. He announced this decision on Saturday, January 16.
A 1972 essay by Vermont Senator and Democratic presidential candidate Bernie Sanders is getting some attention today, because it's weird as fuck. Bernie opines that men masturbate to images of women who are "tied up" and abused, while women fantasize about "being raped by three men simultaneously." Oh, you're paying…
The Wildflower Inn in Lyndonville, Vermont, deemed "New England's Best Family Resort" by Yankee Magazine, says on its website that "There are so many things that make us different." And they don't just mean "the fact that we have 8 children of our own," which, honestly, doesn't really have anything to do with…
Although the Komen Foundation reversed their immensely unpopular decision to cut funds to Planned Parenthood earlier this year as soon as they realized they stepped in yards of shit, the debacle seems to have affected continued support for Vermont-area Race For The Cure participants and sponsorships. The Vermont-New…
Global warming is probably going to mess up any number of really important things on the planet, but it appears one of its most delicious casualties so far is maple syrup. This year's record warmth in March cut short the six-week-long sap gathering season in the northeast, where most of the country's maple syrup is…
South Burlington High School students demand their inalienable right to sexydance! So when their school banned grinding at the Winter Ball, the kids said, "nuh-uh, no way," and refused to buy tickets. No grinding = no kids = no dance.
Two women from Vermont have been cited for animal cruelty after police discovered that they had been housing 77 cats in two cars. Only two of the cats belonged to the ladies—the rest are in need of homes.
It seems Fraulein Maria wasn't all sweetness and light...and as a third generation takes over, her family's still living down the Von Trapp name.