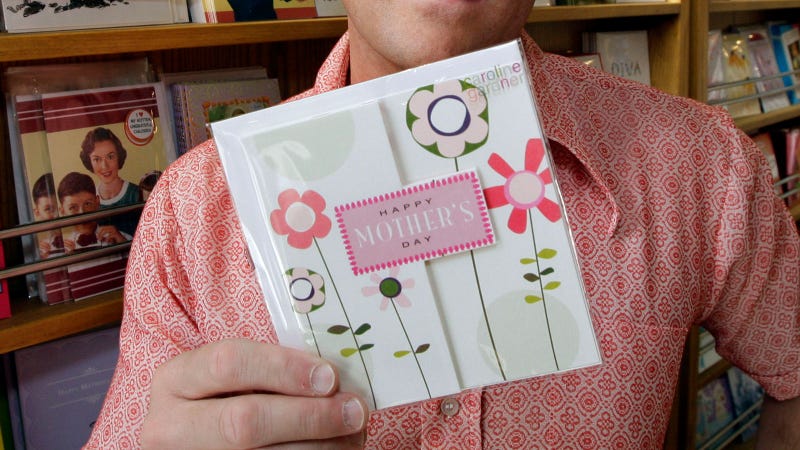 According to Hallmark, a company whose greeting card statistics I trust, 113 million Mother's Day cards are sent every year. According to my mother, a woman whose opinions on Mother's Day I trust, the best Mother's Day gift is a handwritten card. So if you are one of the 113 million Americans who plans on sending a…
Fifty years after her death, Flannery O'Connor has officially made it—she's going to be on stamp. Set to be released as part of the USPS Literary Arts commemorative series, the stamp depicts O'Connor surrounded by peacock feathers. Linn's Stamp News, my new favorite website, reported on the mail's newest star.

A new Forever stamp issued by the USPS has Maya Angelou's face on it. Beside her face is the name "Maya Angelou." Underneath the name "Maya Angelou" is the quote "A bird doesn't sing because it has an answer, it sings because it has a song." But there's one problem with the stamp that uses Angelou's face and name: she…
Since the Bush administration, Republicans in the House turned the privatization and pre-funding or retiree benefits 75 years into the future into a law. Bankrupting the USPS would put half million largely black and female unionized workers out of a job, according to Color of Change.