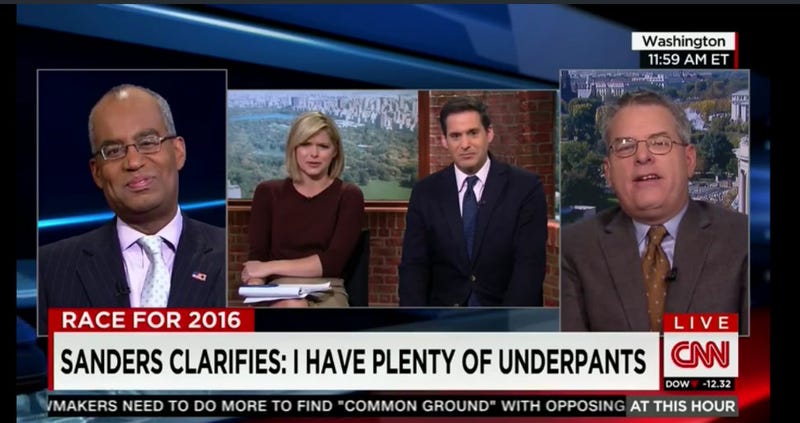 Sanders actually describes his underwear reserves as "ample."
When jeans mated with leggings, they begat jeggings. Then jeggings knocked boots with underwear, and created something horrifying for men. We should have known that a version for women was right around the corner. Ladies, meet Junderpants.
We tend to doubt it, but we'll concede the uniqueness of cotton bikinis featuring outlined shag-haired couples demonstrating sex positions under your astrological "sex sign!" (Although what we Tauruses are supposed to be doing, is unclear.) [Vintage_Ads]
When it comes to this Reuters headline, why tamper with perfection? "Men only buy their own underpants when they are hoping to entice a potential partner into a relationship, according to a new survey." [Reuters]
Clearly, someone does it: we've all shuddered at the used underpants in thrift stores and thought - who does that? Well, this time, it was Nerve's Meghan Pleticha, who Does It For Science.
We love that this was marketed to men. Because what woman wouldn't be thrilled to open that on her birthday? [Vintage_Ads]
"Using luxury fabrics and materials these special jewel-encrusted undergarments explore how beauty and suffering are subtly intertwined." Basically, these "jewels" press a flower-shaped rug rash into one's ass. [RGS]