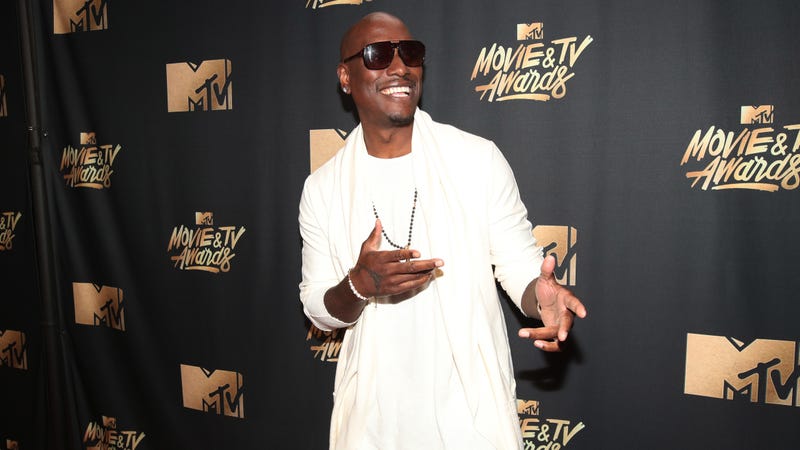 Tyrese has been having a tough time lately, what with all the Fast & Furious Feuds (FFF) he's inserted himself into and whatnot. But behind the languorous TMZ interviews and Dwayne Johnson-slamming, the actor/singer has also been embroiled in some much darker fare, namely: Trying to regain custody over his 10-year old…
On Monday morning, we shared a tweet in which actor and frequent gym visitor Ryan Phillippe set the record straight with the public and said that he is NOT nor has he EVER BEEN dating "Chained to the Rhythm" singer Katy Perry. "I AM NOT DATING KATY PERRY. BARELY KNOW HER," he tweeted. "PLEASE STOP FLYING HELICOPTERS…
In August 2013, in the middle of a small forest, the R&B trio known as TGT (Tyrese, Ginuwine, Tank) dropped their debut album, Three Kings. Promotion for said album included such memorable moments as Ginuwine drunkenly singing on stage. The group is now sadly no longer, and two initials in that acronym have resorted…
Weekly-ish, a pre-approved, snap-judged music guide based on our very scientific, non-subjective Yes/No rating system. There's really no debating this, come on stop.

After December's shooting at Sandy Hook Elementary, Ann Curry began a Twitter-driven campaign she called "#20Acts,"encouraging fans to perform 20 acts of kindness (one for each child killed in Newtown). Now, Curry is reviving the campaign and dubbing it "#26Acts2"—one act of kindness in honor of each mile of the…
When Tyrese Gibson (of Fast and Furious and Transformers fame) emailed Amber Tamblyn after seeing her email address cc'd on an email from a mutual friend because he thought she was Amber Rose — as in Kanye's ex and Wiz Khalifa's fiance — and asked her to collaborate on a musical project, Tamblyn couldn't help but…
Filming has begun on K-town, a Tyrese-produced reality ripoff of Jersey Shore—featuring Asian-Americans instead of guidos—set in L.A.'s Koreatown. Peter Le is already being described as "the Korean Situation." Meet the rest of the cast after the jump.
Beyonce says she'll be at Obama's inauguration with bells on."I want to be there to witness it," she says. B. also says she'd love to perform — Salon's Erin Aubry Kaplan must have her fingers crossed that Beyonce will sing "Bootylicious" in Michelle's honor. • Megan Fox says she wants a small wedding when she ties the…