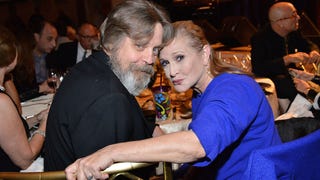 Despite what Radar Online or US Weekly believes, ABC's tribute to former Bachelor contestant Gia Allemand who committed suicide last year was not touching. The are a few other words for it, however, that are fitting: money-grubbing, tasteless and unhelpful.
To say that the Beastie Boys' Adam "MCA" Yauch was beloved ranks among "lungs like air" and "Hitler was a jerk" as one of the biggest understatements of all time. Tributes have been pouring in since the rapper's death on May 4th, but few have matched the Beastie Boys' playful spirit as well as filmmaker James…

Jennifer Hudson managed to get through her Grammys tribute to Whitney Houston without crying, but the same can't be said for most of the audience. It can't have been an easy performance, but she delivered a beautiful version of "I Will Always Love You" and reminded us exactly why we will miss Whitney Houston.