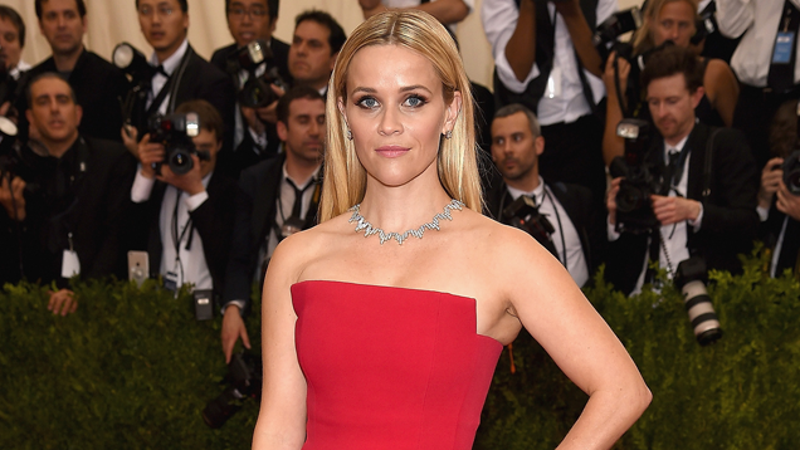 Have you ever wondered how Tinker Bell became Tinker Bell? Wait a sec, you haven't? Well Reese Witherspoon has, and she's attached to produce and star in Tink, a live-action movie "in the vein of Maleficent" that tells Tinker Bell's story from "a new perspective." Its chosen perspective has yet to be announced, but…
Tinkerbell Hilton, America's favorite Chihuahua, has passed away at the age of 14. Tinkerbell is survived by her mother, Paris, who raised her as a single parent.
All 15-year-old April Spielman wanted to do was dress up as Tinkerbell and go to Disney's Animal Kingdom with her boyfriend (who bears a startingly resemblance to Peter Pan). She spent hours getting herself into a meticulously crafted Tinkerbell costume, and she was so excited and then... She got stopped at the…
[Los Angeles, September 21: Tinker Bell, the fairy character who sprang from the pages of J.M Barrie's literary classic, "Peter Pan," is honored with a star on the Hollywood Walk of Fame. Image via AP.]
The bad news: Hollywood continues to be out of new ideas. The good news: Funny lady Elizabeth Banks has been cast as Tink, the original manic pixie dream girl.
For Tinker Bell and the Lost Treasure, a DVD flick due October 27 and set in autumn, Peter Pan's fave fairy got an updated, "tomboyish" new look: Jacket, leggings and boots. Leggings! Are an iPhone and latte next?!?!? [USA Today]
Trouble a-brewin in Los Angeles! Apparently Nicole Richie is thrilled that Paris Hilton and Benji Madden broke up, because Nicole "never thought Paris was ever really into" Benji. Nicole also told her boyfriend's identical twin brother that he "deserves better." Burn! [Star]
The oft-criticized Disney Princesses are big business for the Mouse Company, and an American childhood means being fluent in the language of castles, charming princes and "happily ever after." But the number one DVD on Amazon and Barnes & Noble right now is Tinker Bell, a movie about the fairy best known for her…
This morning Good Morning America featured a shameless promotion for the new movie Tinker Bell (ABC, as you'll remember, is owned by Disney). In Tink's interview with anchor Chris Cuomo, the animated sprite spewed anti-science propaganda, claiming that leaves changing color, fireflies, and rainbows are all the work of…
Several huge celebrities, including J. Lo, Marc Anthony, Jessica Biel, Gisele Bundchen and our favorite Tina Fey, posed for Annie Leibovitz to promote Disney theme parks "Year of a Million Dreams." We don't usually condone this kind of selling out, but Tina Fey is just so darn cute as Tinkerbell! • A 16-year-old boy…