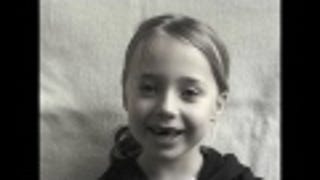 Nothing is quite so paradoxically intimate and alien as the aging process. We are ourselves—we know that—but which self are we? I know that when I am 75 I will still be Lindy, but even now, at 32, the "me" I see in my head is a chimera: my 16-year-old body, my 26-year-old energy, my 9-year-old confidence, the…
Developer Danny Pier filmed his wife's pregnancy and put it together into a heartwarming timelapse a la the baby's first year video. He did this because he's part of an internet conspiracy to rip our uteruses out and fill them with Cathy comics, See's Almond Rocas, and a million tears.
"Photographic Journey: A Life at Blair" is a stunning time-lapse video by student Tolu Omokehinde, documenting a day in the life at Montgomery Blair High School in Silver Spring, Maryland. Omokehinde, now a senior, created the video as a goodbye to his fellow classmates and has been working on the project since last…
/videographer Jeff Desom took all of the the courtyard view shots from Alfred Hitchcock's Rear Window and remixed them all while keeping the film's events in chronological order. Says Desom, "Since everything was filmed from pretty much the same angle I was able to match them into a single panoramic view of the…
Thinking of reproducing some day? This video provides a peek into what's in store. Not included: Comical soundtrack used to drown out sounds of the parents' hourly nervous breakdowns.