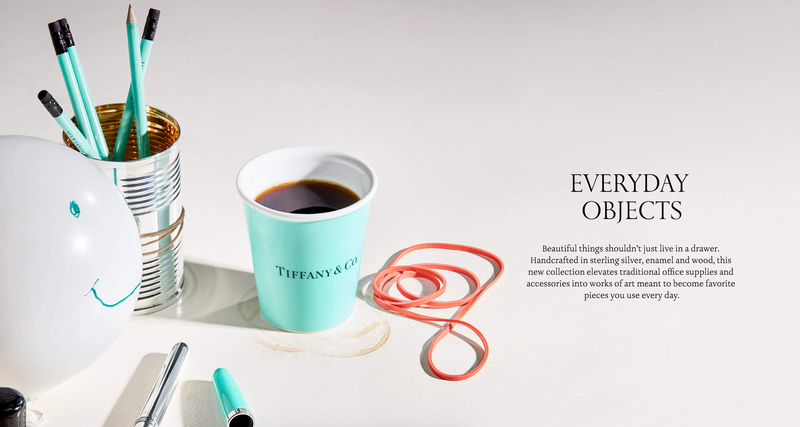 Until today, what I knew about Tiffany & Co. can be condensed into three neat bullet points: Audrey Hepburn; robin's egg blue; this blog post by Jezebel's Joanna Rothkopf. Recently I learned that Tiffany & Co. might have a sense of humor—here's the twist—I'm on board.
Today in "seriously, why has this not happened before," a former vice president of Tiffany & Co. has been accused of stealing $1.3 million worth of jewelry from the company. If you have ever worked in a restaurant and furtively eaten a quesadilla while hunched over the trash can, then you're basically in the same…
According to disclosure forms filed by his wife, the presidential hopeful had a Tiffany's credit card with a debt of $250,001 to $500,000. Of course, fiscal conservatism doesn't have to mean personal frugality. If you're rich, that is.
Before testifying at Charles Taylor's trial, Naomi Campbell has demanded accommodations normally extended to victims of atrocities. She wants the media to not film or photograph her, and she wants a lawyer to speak for her on the stand.
It's fairly obvious that the Tiffany & Co. Engagement Ring Finder was invented for women. After all, the goal of all unmarried ladies is to have a hunk of diamond on that special finger — and quick! But it's strange:
Kate, in Harper's Bazaar: "I'm not really a fashion designer. I just love clothes. I've never been to design school. I can't sketch. I can't cut patterns...I can shorten things. I can make a dress out of a scarf." [JustJared]
The economic situation has encouraged a measure of conservatism in fashion, but this is extreme. Versace's Fall 2009 ads with Gisele Bundchen in a jewel-toned dress under strong directional light look exactly like Versace's Spring 2009 ads with Gisele Bundchen in a jewel-toned dress under strong directional light. […
Tory Burch is designing a line inspired by old pictures of Martha Stewart, back from when Martha Stewart looked sort of like a pretty version of Tory Burch. [As I'm sure you can imagine, Jennie, who loves both WASPs and fashion-pop culture collabos like the proverbial fat kid loves cake, is in a corner somewhere…