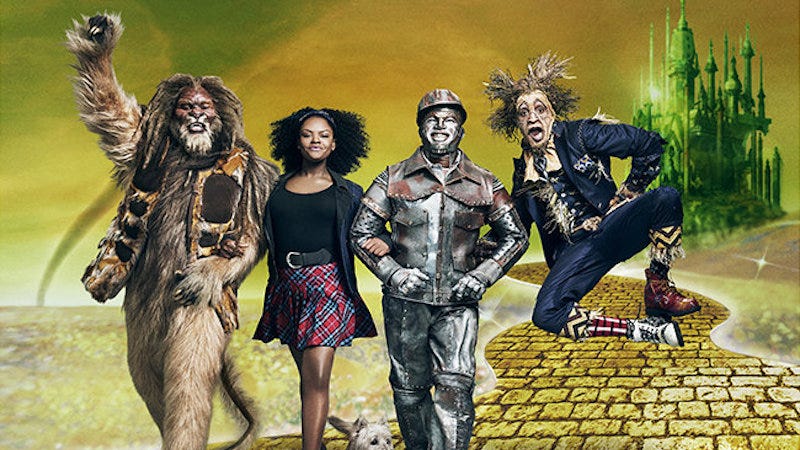 In typical musical fashion, these promo photos for the upcoming live remake of The Wiz contain impressive levels of cheesiness and enthusiasm.

It is now official that 18-year-old Shanice Williams will play the role of Dorothy in NBC's live musical, as announced on the Today show on Wednesday.
NBC's live musical The Wiz is reportedly looking to cast Beyoncé in the role of Glinda the Good Witch.
The Wiz Live! is coming to NBC in December and you (or someone you know) could be the next Dorothy. EASE ON DOWN.
Like celebrity fragrances and cockroaches, there is apparently a ceaseless clamor for ever-more remakes of the Wizard of Oz. We'd no idea! And Drew Barrymore is the latest to tackle L. Frank Baum's ode to the Gold Standard.
Michael Jackson rumor of the hour: The King of Pop wanted Diana Ross to be the guardian of his children. In the event that his mother, Katherine, wouldn't be able to, that is. Unrelated: Chelsea's expression here is awesome. [Showbiz411]
Michael Jackson's autopsy will be performed today. [TMZ]