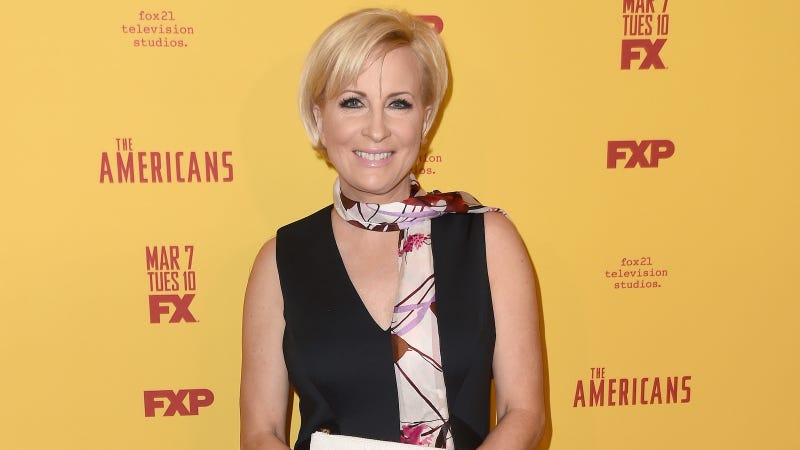 To celebrate his tremendous healthcare win and the successful rollout of "Energy Week," the President of the United States tweeted a long-winded insult at Mika Brzezinski that was ugly even by his heroically low standards, claiming that the MSNBC host tried to hang out with him while "bleeding badly from a face-lift."
Racist, misogynist conspiracy troll Mike Cernovich has just received White House press credentials, which would be a shocking development, if such a thing still existed. After cheerfully flashing a white power hand gesture with Sputnik reporter Cassandra Fairbanks at the briefing room podium last week, Cernovich, a…
In a New York Times op-ed published this weekend entitled "The Upside to the Presidential Twitter Feed," writer Michael Kinsley suggests that the establishment media is being too harsh about President Donald Trump.
President Donald Trump, a moldy sponge that smells faintly of vomit, is not a big fan of the media. Thank god his son-in-law and senior adviser Jared Kushner is there to whisper his displeasure to the people in power.

Since the Trump administration has made it crystal clear that destroying the Fourth Estate is their number one priority (priorities 2-5: watch the world burn, laugh maniacally, burn it more, get rid of all stairs), it seems rather unlikely that the annual White House Correspondents' Association Dinner, a century-old…
We have firmly entered Day 4 of the great Trump Inauguration Crowd Size Debacle of 2017, and no, Dear Leader is not done bringing it up and owning himself over and over and over again.

On Wednesday, Vanity Fair proclaimed in the headline of an extremely negative restaurant review that Trump Grill, the steakhouse in the lobby of Trump Tower, "Could Be the Worst Restaurant in America." Author Tina Nguyen decried the restaurant's "flaccid, gray Szechuan dumplings," "French-ish paintings that look like…
Over the course of Donald Trump's unprecedentedly awful presidential campaign, political journalists were made well-aware not only that their excruciating and underpaid work goes discounted by an apparently significant percentage of the country in favor of fake Macedonian Facebook articles, but also that, thanks to…
On Wednesday, Khadija Altamimi, an 18-year-old student at the University of Louisiana at Lafayette, reported to the police and university officials that she had been beaten, robbed, and had her hijab torn off by two men, one of whom wore a "Trump" hat.

Earlier today, in a vile show of hackery, I quoted Blake Shelton's own words to point out that he has nice things to say about Donald Trump. That was wrong to do, especially when Blake Shelton is passionate about only two things: Gwen Stefani, his very real romantic partner, and the usually sterling work of the…
Two big things jumped out at me when I saw Vanity Fair's new June cover. The Katy Perry profile is cover-teased as, "There's Even More Than Meets The Eye!" but, I must admit, what I saw first was her ample Meets The Eye. And then there was the Hillary Clinton cover line. "HILLARY CLINTON'S THIRD ACT: DEALING WITH…
You know we've all done it — snooped on a romantic interest. He just left his cell phone lying there and you peeked at his text messages. Or he left his email running on your computer and you couldn't help but have a tiny peek at what he's been saying and who he's been saying it to. So it probably comes as no surprise…
A few weeks ago, Latoya Peterson, editor of the blog Racialicious, emailed me to proffer compliments over the success of the site and talk about Jezebel's coverage of racial issues, which, she explained, she wasn't particularly thrilled with. After a few email exchanges, I called her, and we talked for what seemed…