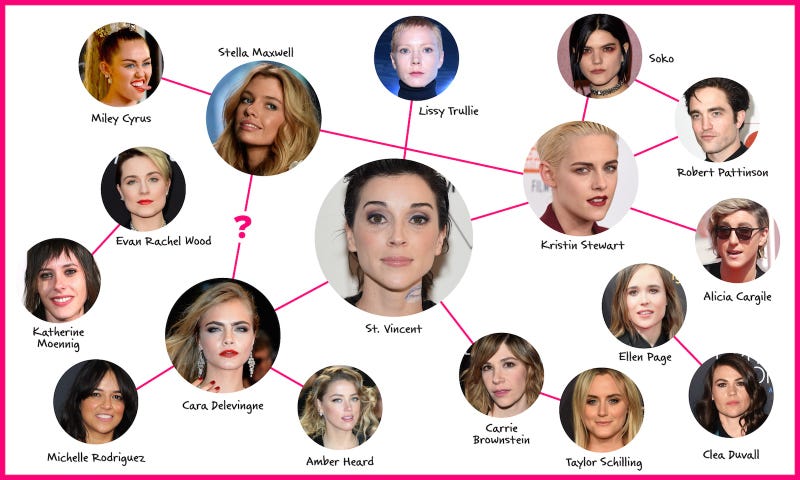 When rumors emerged last week that model Stella Maxwell is supposedly dating actress Kristen Stewart, I wondered how many beautiful lesbian entertainment industry powerhouses there are to go around in this particular circle. If the tabloids are to be believed, it seems like there's been some overlap.
Lauren Conrad's ironic PSA on "Fashion Fuck-Ups" might be funnier if it came from someone whose line wasn't this. And even then, her fat-guy jokes still wouldn't be funny.
The picture at left is taken from the website for Florida State University's women's basketball team. While it looks seems inocuous enough, these glam shots have sparked a debate about the persistent problem of homophobia in women's sports.
There was something that bugged me about Daphne Merkin's "Butch Fatale" piece in T Style this weekend that I've only just figured out. It's what bugs me about most pieces about Rachel Maddow.
Mischa Barton goes on record about that epic headband launch we mentioned! Quoth the actress formerly known as Marissa Cooper, "People want to see that you can deliver and do, like, a good job." [WWD]
Posh adorns the January 2009 cover of Harper's Bazaar, and inside she talks about high heels, her trademark smirk/smile, wearing tracksuits around the house, and her relationship with the ever-present paparazzi. "I don't complain about paparazzi because I've put myself in that position, and so has David. But I always…