Y/N is a guide to the week's music releases based on our highly scientific, non-subjective Yes/No rating system.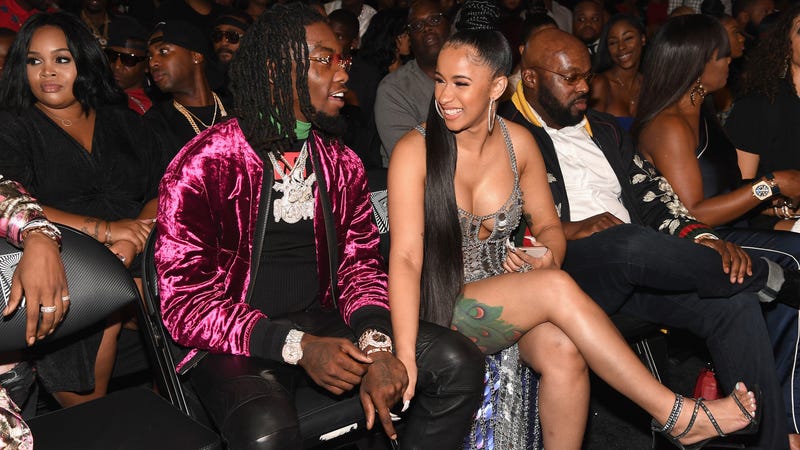 The Offset proposed to Cardi B last night onstage at her sold-out show in Philly. You'd kinda have to say yes because shiiiiitttt you can't really have the Relationship Discussion when you're mic-ed, and the seating capacity of the Wells Fargo Center is 21,000 people, and there are a bajillion people on the internet,…
The NME has interviewed my nemeses, The Chainsmokers, the misogynist musical duo notorious for making exceedingly mediocre, watered down "EDM" and surrounding that with quotes about their penises and beer. It is clear, though, that The Chainsmokers are invested in becoming more famous and more mainstream now that…
Before seeing them perform alongside Eleven's older sister Halsey at this year's VMAs, I didn't know much of anything about The Chainsmokers apart from the fact that they were responsible for one of my favorite pop songs of the past couple years, "Roses." Based on that track, I assumed they were a European (I didn't…
Y/N is a weekly music guide based on our very scientific, non-subjective Yes/No rating system. You could get with this, or you could get with that.
At the end of every year, it seems like our society is allowing more and more room for hot garbage to fill our pop charts. We say this not as haters of pop music—we are not one of those finger-waggy assholes who thinks that Katy Perry, for example, does not make "real" music because she doesn't write and produce all…