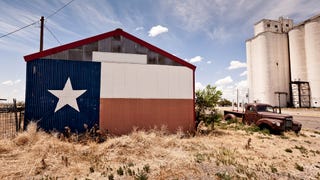 As you may recall, in 2010, an 11-year-old girl was gang-raped by a group of men and boys in Cleveland, Texas. Yesterday, the victim took the witness stand in Liberty, Texas, to testify against Eric McGowen, 20, the first of 14 adults to face trial (six juveniles also are charged in the crime). The girl, using a…
Remember when the Times reported on the gang rape of an eleven-year-old Texas girl by quoting a bunch of people who thought she was asking for it by dressing older than her age? Well, now a boy who was 16 at the time of the assault has admitted his guilt — and he has a pretty unusual excuse.
The fourteen men charged in raping an eleven-year-old girl in Cleveland, Texas are expected in court today for status updates.
Just one day after we asked where the hell was that Times' gang-rape follow-up, the paper finally released the "whole new story" executive editor Bill Keller suggested would make up for the notorious victim-blaming piece the paper ran earlier this month. It seems it took the Times nearly three weeks to post a follow…
How could the story of the 11-year-old gang rape of a Texas girl get any worse? Add race into the discussion. The Houston Chronicle reports that the brutal rape has pushed existing racial tensions in Cleveland, Texas to the boiling point.