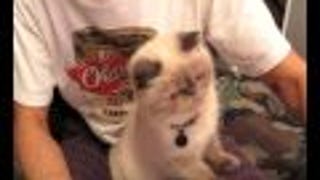 What does a cat have in common with a bottlenose dolphin? Aside from being cute and having a plot to take over the world, the answer is: a total inability to taste sweets. Scientists have known for years that cats and their wild feline friends lions and tigers have lost the sweet receptors on their scratchy tongues,…
No one tell Kanye West: Gold fronts are out. Diamond teeth? So 2010. Hot for 2011: Electronic grins.
Genetics may explain part of why women like desserts more than men do — but it's pretty sweet when a man bucks this trend.