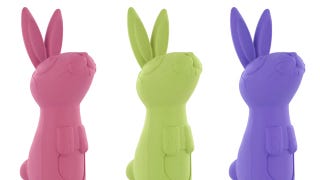 In response to the Yale's decision to bar the student-organized "Sex Week" from using the university's name and facilities, organizers have pledged to develop an alternate program. What's not yet clear is whether this program will change the role of corporate sponsors, including controversial sex toy company Pure…
Last night, both Chris Brown and Rihanna sat down for separate interviews—Brown with Sway of MTV and Rihanna with Diane Sawyer on ABC's20/20—to discuss domestic violence, Brown's assault, and their hopes for the future. Clips after the jump.
It's been one week since Michael Jackson's death, and in the ensuing 7 days, friends and fans have been everywhere, expressing both admiration and grief. However, such talk about how Jackson "touched" people could be misconstrued, considering recent, controversial history.