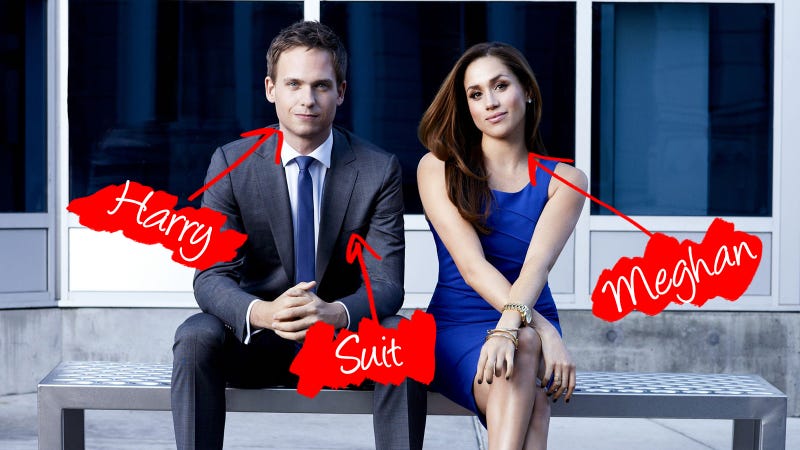 Late Wednesday afternoon, The Daily Mail published a story with the following headline: "Don't get jealous, Harry! Meghan Markle is reunited with her on-screen fiancé as Suits airs for first time since her relationship with Prince Harry went public."
You're probably not watching USA's Suits. Not because it's not an entertaining, smart show—but do you really have time for another legal drama in your life, and one on USA at that? I began watching Suits when it debuted in 2011 because I watch a lot of television and I'll give almost anything a chance. I stayed for…
Looking for a suit that subverts gender norms? A number of businesses now cater to "butch lesbians, transgender men, the androgynous and tomboys — underserved customers who might call themselves 'masculine of center,'" according to the New York Times.
One brave woman strikes a blow against the most absurd phrase of our time: "The bikini body is not supposed to be naturally occurring...it is a quasi-religious state of myth and artifice to which only the truly virtuous can aspire:"
The Washington Post's Robin Givhan is rather disappointed in Judge Sonia Sotomayor's latest sartorial decisions, deeming her choice of professional attire at last week's historic confirmation hearings not nearly feminine enough. What?
So here's a Pyrrhic victory, kids: if you're pounding the pavement for a job, at least there's one less thing to worry about: according to today's Times, the interview suit is "back."Whereas for years we've been in a dress-code limbo forcing us to balance "professional" with "creative" with "young" with "mature" now -…