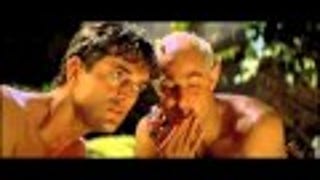 Today is Midsummer Day (or thereabouts), which is actually the birthday of St. John the Baptist.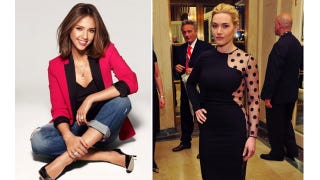 Two actresses have nabbed major campaigns this morning. Piaget took to its Facebook page to reveal Jessica Alba as its newest face. Rachel Zoe escapee Brad Goreski styled the campaign, which makes Alba look pretty thoroughly un-pregnant. Meanwhile, St. John made a big deal last season about replacing Angelina Jolie, a…
Julianne Moore is returning as the face of Bulgari for fall. With baby lions. Baby lions that make it very difficult to even think about the handbags. Baby lions! Lion babies! [Frockwriter]
American Apparel — plagued by debt, sales declines, production delays, and that discrimination kerfuffle — warned that its stock may be delisted. "American Apparel is unique because they're on the cusp of a total collapse," says one analyst. [MSNBC]
Last night, Candace Bushnell appeared at New York's St. John store along with Tina Brown to promote The Carrie Diaries, to discuss "sex, success, and shoes" — and, as it turned out, to offer her thoughts on this very blog.
A London stylist says the upcoming V size issue is "such an extreme response to the size-zero hoopla...I don't think using outsize models is really the way to change perceptions." Others, however, are more positive:
Valentino on his final collection, showing tomorrow in Paris: "It's a happy collection. It's not a collection with tears in between." Right, because then it would be a bipolar collection, and at 12 minutes or so that's a lot for any audience to take. [WWD, sub req'd]

Karl Lagerfeld has designed a lead figurine of himself, to be sold as a limited edition (1,000 units only) for $300 at Paris boutique Colette. Perfect for teaching etiquette, nutrition, and brand-expansion strategy to your Homies! [WWD, 3rd item]

We always wondered why Rachel Zoe and Teen Vogue's self-promoting interns had never joined forces before. They're like the peanut butter and jelly of DANTE'S INFERNO, after all. Current intern Elana Fishman will pose in the gagazine's October issue as a model in a fashion spread. EWWWWWWWWW. [Fashion Week Daily]

Fashion insiders let loose at NYC's Cooper-Hewitt museum. Narciso Rodriguez blasts overpriced handbags, logo whores, disses unnamed Oscar-winning actress who demanded free clothes. NY Times' fashion critic, Cathy Horyn, describes the offerings at hot NYC boutique Scoop "throwaway clothes". [WWD]