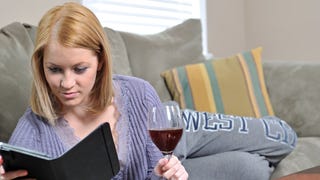 Following the sweeping success of softcore sensation Fifty Shades of Grey, the lamestream media is figuring out that mommies and other normal-seeming ladies like to read about sex—in public. Whoa. What's next? Women having sex for reasons other than reproduction? Hold onto your hats!
After being known—and ridiculed—for years as "Skinemax," due to its late-night adult programming of soft-core series like Co-ed Confidential and Bikini Frankenstein, HBO has been rehabbing the rep of its sister channel Cinemax in an effort to make it more profitable. The 30-year-old channel will now shift its focus…
In light of a lengthy new profile of Hugh Hefner, a former editor muses on Hef's passage from icon to ghost.
OK, they may just be licking cat food crumbs off each other's faces, but it's still adorable. [Buzzfeed]