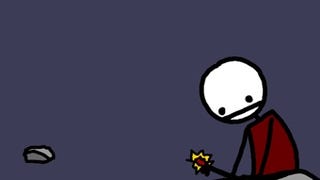 Loneliness is contagious, say researchers. Apparently, it quickly becomes a vicious cycle, leading to the complete isolation of those already on the fringes of society. Experts believe this is a function of our natural tendency to drop the loners. [Reuters]
A new study, which one can only assume nerds released very reluctantly, shows that not only is life high school, but the prom queen always wins.
New York City ladies! There's a drinky thing tonight: Commenters will be meeting for Jezebel Happy Hour from 6-9 at Tribe: 132 First Ave. at St. Mark's Place. Enjoy! Oh and yes, we know: Our Facebook account is down. We're working on it.
As reported earlier, while the media squashed a druggy video of Heath Ledger "out of respect for the family," a clip of Amy Winehouse smoking crack was widely distributed. And according to the New York Times, when Owen Wilson was hospitalized in August, he appeared on the cover of Us Weekly once; Britney Spears went…
No doubt you knew this already, but Paris Hilton's new flick, The Hottie And The Nottie is utter bullshit: Attractive girls don't hang out with unattractive ones and hot people stick together. (See: Sororities, cafeteria seating arrangements and posses of club-crawlers.) Now science has proven that, (gasp), attractive…