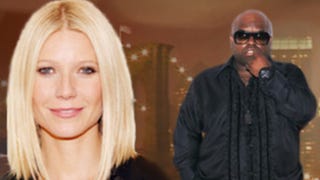 It's time for Gwyneth Paltrow and her singing partner, Cee Lo Green. Let's all don our Forever Lazys and watch this thing.
Put on your bunny slippers and get cozy, because it's time for SNL! Tonight's episode features dos Pauls, as in actor Paul Rudd and musician Paul McCartney. So much boyish charm!
Hey hey, everyone, it's time for SNL! Tonight's show features Robert DeNiro and Diddy-Dirty Money, the new musical project of one Mr. P. Diddy. Grab a mug of your favorite decaffeinated tea and let's watch.
Whee! The Saturday Night Live open thread starts here and now! Will Emma Stone be adorable? Why, of course. Will any special guests stop by? Let's find out!
Welcome back to our SNL open thread! The season premiere will introduce us to several new cast members and bring one of our favorite cast members—Amy Poehler—back to the stage as tonight's host.